European Fund for Strategic Investments (EFSI)
The European Fund for Strategic Investments (EFSI) is an initiative launched jointly by the EIB Group and the European Commission to help overcome the current investment gap in the EU by mobilising private financing for strategic investments.
EFSI dashboard
Click on the image to enlarge
The figures on this page are not part of formal EIB Group reporting on EFSI. Therefore, they are provisional and unaudited. The figures are subject to change. Approvals of EIB projects by the EIB Board of Directors are a requirement for financing negotiations with project promoters which, if successful, lead to signatures.
---
---
Extension of EFSI
The European Fund for Strategic Investments is delivering concrete results, encouraging a sustainable increase in the low investment levels in Europe after the financial crisis.
To further boost investment, to avoid disruptions in financing and to assure project promoters that they can still prepare projects even after the initial investment period, the European Commission proposed to double the duration and size of EFSI.
Learn more on: the State of the Union 2016: The European Fund for Strategic Investments (EFSI) - Frequently Asked Questions
---
---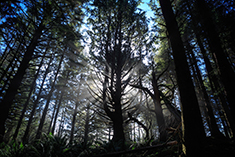 The Sitka spruce is one of the largest species of evergreens in the world. It can grow to nearly 100 meters tall, at an astonishing pace of 1.5 meters per year, and have a trunk diameter of 5 meters. The largest one currently known has an estimated trunk volume of 337 cubic meters – surely enough to produce more than enough paper to print all the copies of Ulysses sold during James Joyce's lifetime just from a single tree.
---
---
A small Austrian town fights climate change with an innovative partnership of small, local entrepreneurs.
---
---

---
---