The EIB Group has a strong focus on impact. It continuously assesses the macroeconomic contribution of its activities in Europe.
The overall investment signed by the EIB Group within the EU in 2019 alone will, by 2022:
have supported €248 billion of investment
have added 1% to EU GDP
have added 1.1 million jobs
By 2037, these same projects signed in a single year will have added:
0.9% to EU GDP and
720 000 jobs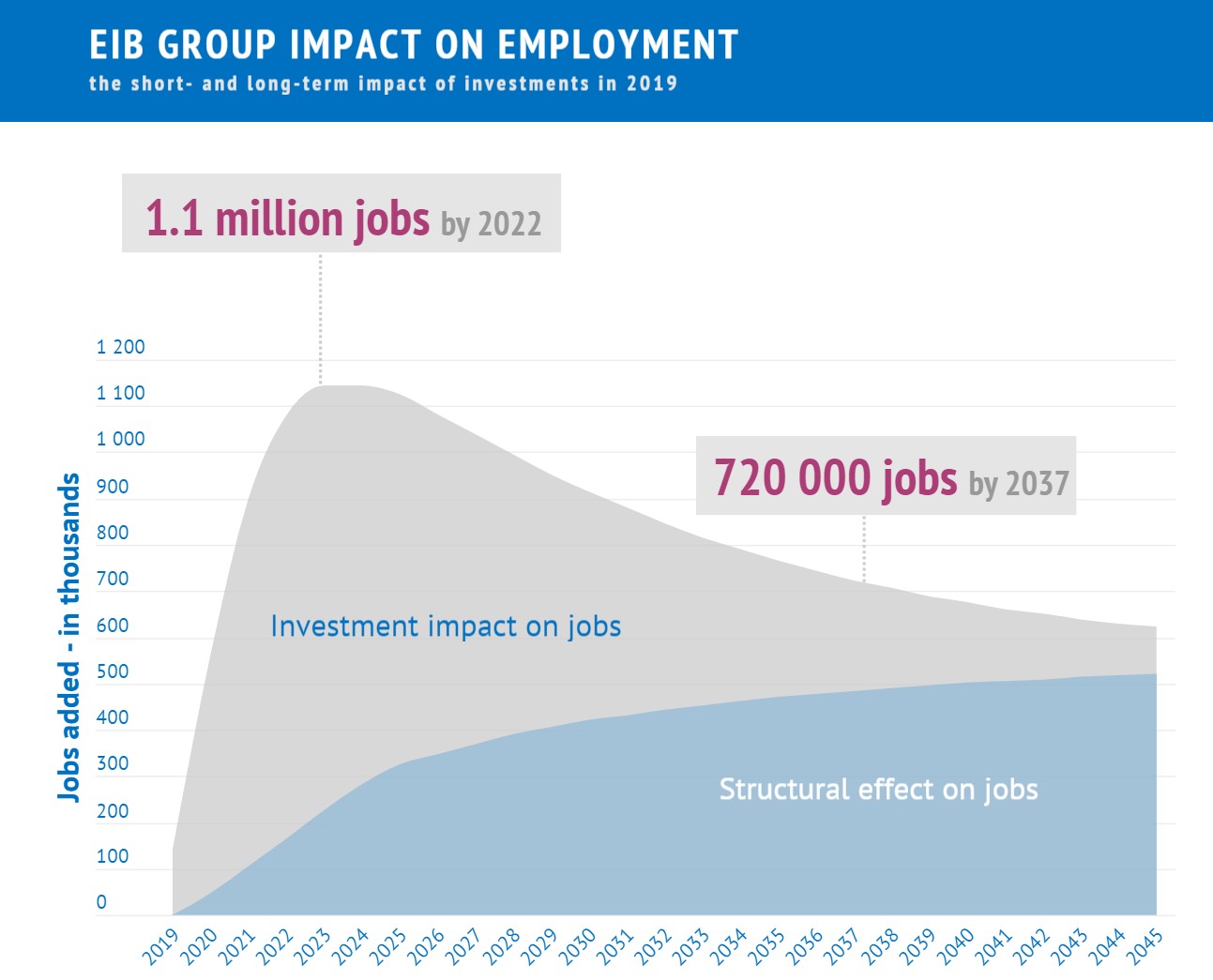 Find out more about how we assessed the big impact of the EIB's investments.
And here you can find out about the impact that EFSI is making.