Transport
Transport is key to growth and competitiveness, as it provides the physical networks that enable the movement of people and goods. Better mobility achieves social cohesion, economic growth and employment. It provides access to jobs and social infrastructure such as hospitals and education that contribute to the betterment of people's lives.
Transport is by far the largest sector in which the European Investment Bank (EIB) has been active since its foundation. In 2018, there was 290 million additional passengers on EIB-financed transport.
The EIB finances urban mobility, rail, aviation, maritime and road projects that are:
We also support research, development and innovation projects aimed at making transport efficient, economic and sustainable. To support the deployment of alternative fuels and cleaner technology in transport, we launched the Cleaner Transport Facility.
Discover some of our transport projects through our stories and read more about our approach and priorities as well as our wide range of products to finance transport projects. 
Approach
We support a range project types across the transport sector, including:

Construction and extension/rehabilitation of public transport networks such as metro and tramway lines, and rapid transit bus systems; acquisition of rolling stock and buses; promotion of cycling and pedestrian networks; development of intelligent traffic management and information systems to improve public transport, such as electronic ticketing, traffic management and communication systems.

Rehabilitation, upgrading or electrification of existing lines; construction of new lines, signaling systems and intermodal terminals; financing of rolling stock for freight and passenger services, both conventional and high-speed.

We support airport development projects to improve existing facilities and/or build new facilities to increase capacity and operational efficiency, improve aviation safety and service standards; upgrading and extension of air traffic management systems to improve capacity and align with Single European Sky requirements; aircraft manufacturing research, development and innovation projects; and the acquisition of aircraft, when there is strong financial and economic value added, when the aircraft are being used to safeguard  the territorial integrity of the EU and where there is  improved environmental performance over and above the aircraft being replaced.

Construction and rehabilitation/extension projects for ports and logistic centers; inland water transport projects such as rehabilitation/expansion of waterways or inland ports; in terms of shipping, we finance the acquisition of new vessels to either extend fleet capacity or to replace older vessels.

Lending in the roads sector focuses on the Trans-European Transport Networks (TEN-T) where we finance motorways, high-quality roads and related infrastructure; road projects in less developed regions and outside the EU in countries where the EIB has been given an external mandate; road improvement projects including improvements to road safety, security for heavy goods vehicles, traffic management or development of alternative fuels. We also support the rehabilitation of the road network to ensure that the long term economic benefits are sustained and that the safety of users is not compromised.
---
Priorities
In line with EU policy, we prioritise investment in public transport and railways, inland waterways and short sea shipping projects because they do most to reduce greenhouse gas emission per transport unit.  We are also actively seeking ways of supporting the deployment of alternative fuels.
The EIB promotes mobility that is economically, socially and environmentally sustainable. The development of sustainable urban transport and urban nodes, as well as road safety, are key priorities for the EIB. In urban centres, sustainable transport significantly improves the quality of life by reducing congestion, helping to reduce pollution levels and travel times. Our investments also reduce accident rates and improve safety. 
Innovation, including innovation for transport, is high on the agenda of the EIB for the achievement of the long-term competitiveness of the EU. We invest in research and development projects and the deployment of new technologiy that makes transport more efficient and safer.
---
---
Products
Lending
Blending
Project Bond Initiative is a joint initiative by the EIB and EC to facilitate access to finance by  offering a credit enhancement to help project promoters to attract additional private finance from institutional investors such as insurance companies and pension funds.
Connecting Europe Facility (CEF) allows us to develop innovative financial instruments to finance a range of projects. An example is the Green Shipping Guarantee Programmme. We are also developing tools in other sectors. Download the list of final recipients supported under CEF in 2018.
Loan guarantee instrument (LGTT) allows us to cover revenue risks in the early stages of Public-Private Partnership (PPP) transport projects to facilitate more private sector involvement in the financing of TEN-T. The A11 Brugge motorway is an example of our work in this field.
Advising
Stories
The new Lucknow Metro will change the way millions of people move—and breathe—in one of the most populated Indian cities. "The metro will make a big difference for many people, particularly poor people. It will help us save money, fuel and a lot of time," says Jai Krishan Pandey, a young electronics student.
---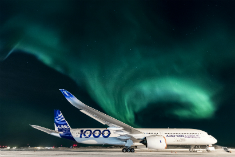 Since the 1970s Airbus developed new concepts in air transport with planes built across Europe. Airbus is a success story for European cooperation, in that an aircraft produced in several countries and with suppliers in still more countries runs neck and neck with Boeing in the world airliner industry.
---
---
---
Crossing the Tuscan-Emilian Apennines between the cities of Florence and Bologna has always been a challenge. In the 1960s Italian motorways started to connect the poorer south with the industrial north—and beyond. This project began 2 200 years ago and was finally brought to completion only in our own decade.
---

Lviv's roads saw 5958 accidents, 47 fatalities and about a thousand injuries last year. These figures are even higher in the rest of the Ukraine. The European Investment Bank's Eastern road safety projects will make roads safer for 3.3 million users.
---
---
---
---
---