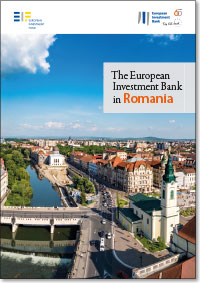 The EIB's first involvement in Romania during the mid-1990s targeted the modernisation of roads, buildings and renewing the national fleet.
Today, Romania is the largest beneficiary of EIB advisory services.
In the last five years alone, the EIB has provided financing for over 10,000 Romanian SMEs. We recognise the risks faced by small businesses and by the country's innovators.
The Investment Plan for Europe has strengthened the EIB's capacity to support riskier projects. We are sure it will play a vital role in taking Romania to the next stage of its economic growth.