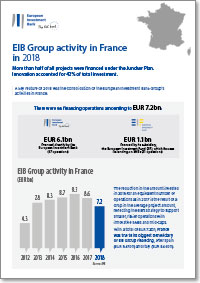 This is an outdated publication. Click here for the updated version.
EIB Group activity in France remained very robust in 2018, with 98 operations for a total of EUR 7.2bn.
Innovation was the focus of 42% of investments but other sectors were also well represented, particularly health, security and the French overseas territories.
France remained the number one beneficiary of the Juncker Plan.