Autres publications pouvant vous intéresser
Municipalities will be at the forefront of the public investment called for under EU pandemic recovery plans. Our new report delves into their investment needs, gaps and financing constraints.
Procurement of ITS systems and applications for urban mobility requires smart cities. The technical note should help interested municipalities avoid pitfalls and benefit from good practice.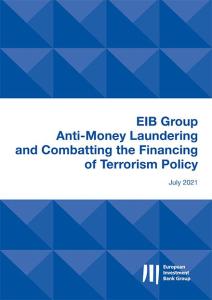 Le cadre de lutte contre le blanchiment de capitaux et le financement du terrorisme (LBC-FT) du Groupe BEI vise à prévenir l'implication ou l'utilisation de l'institution, de ses instances dirigeantes, de son personnel et de ses contreparties à des fins de blanchiment d'argent, de financement du terrorisme ou d'autres activités criminelles.