Other publications you may like...
Municipalities will be at the forefront of the public investment called for under EU pandemic recovery plans. Our new report delves into their investment needs, gaps and financing constraints.
Procurement of ITS systems and applications for urban mobility requires smart cities. The technical note should help interested municipalities avoid pitfalls and benefit from good practice.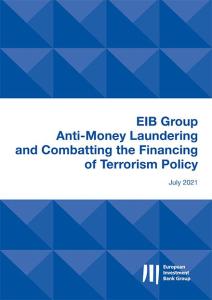 The EIB Group AML-CFT Policy aims at preventing the EIB Group, its Governing Bodies, staff and counterparties from being associated or used for money laundering, financing of terrorism or other criminal activities.