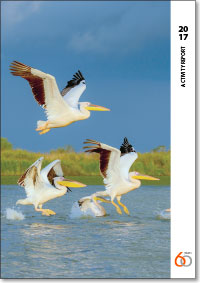 Description
Impact into the Future
A record number of deals shows that the European Investment Bank is supporting the smaller companies and start-ups that will boost growth and jobs for decades, in addition to its traditional business with large entities.
The Report outlines the EU bank's activity during 2017, including case studies on its support for:
Innovation: an Estonian supercapacitor start-up
SMEs: a Portuguese manufacturer of science toys
Infrastructure: finance for small Italian water companies to save waste
Environment: a French company with a clever new way to recycle valuable titanium
Global development: a transformative mobile banking company in Ethiopia
The Report also includes reports on EIB investment in cybersecurity, as well as an economic study on the future impact of its investments. The Report concludes with sections on the Bank's capital markets borrowing and its governance, including its anti-fraud investigations, sustainability, and complaints mechanism.