InnovFin SME Guarantee
---
Innovation means making new ideas come true. To materialise, these ideas need a number of supporting factors in order to be brought to life. Financing is one of such factors.
The InnovFin SME Guarantee provides guarantees and counter-guarantees on debt financing between EUR 25 000 and EUR 7.5 million, in order to improve access to loan finance for innovative small and medium-sized enterprises (SMEs) and small mid-caps (up to 499 employees). This facility is being rolled out through financial intermediaries, which are guaranteed or counter-guaranteed against a portion of their potential losses by the European Investment Fund (EIF).
Read more about the InnovFin SME Guarantee.
How to apply?
Further information for SMEs, small mid-caps and financial intermediaries is available on our How to apply page.
See how innovative SMEs are benefiting from the InnovFin SME Guarantee
Below are examples of how the EIB Group and the European Commission (EC) unlock loan financing at best possible conditions to European SMEs.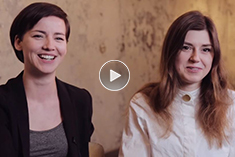 See how a Unicredit loan backed by the EC and EIF helped Infiberry, the young start-up behind FRUSACK - a compostable reusable shopping bag for fruits and vegetables to replace the single use plastic bag.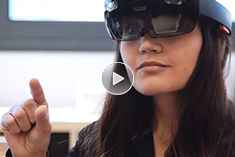 Discover how a CERSA loan backed by EC and EIF helped Exovite, a pioneer in the field of Tele-RHB, E-Health and M-Health, promoting technological innovation in tools and medical procedures.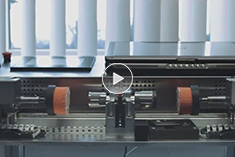 A loan from Deutsche Bank backed by the EC and EIF helped Deister electronic. Deister electronic is an innovative, family-owned global business with nearly 40 years of experience in developing electronic and mechanical products for security and industrial automation.
See it on the map
The EIF4SMEs interactive map lets you search businesses supported by EU-financing (including the InnovFin SME Guarantee) in your neighbourhood.
Discover how the EIF and the European Commission help entrepreneurs across Europe fulfil their potential. Explore the map.
---
---