Climate action
Climate action
As one of the largest multilateral providers of climate finance worldwide, we are committing at least 25% of our investments to climate change mitigation and adaptation, supporting low-carbon and climate-resilient growth. In 2018, the European Investment Bank exceeded its climate action target for the ninth year running, providing EUR 16.2 billion to fight climate change. That's 30% of all our financing.
Our climate strategy defines our mission: to play a leading role in mobilising the finance needed to achieve the worldwide commitment to keep global warming below 2˚C.
The EU Bank has been Europe's Climate Bank for a long time. Since 2012, the EIB provided EUR 150 billion of finance supporting EUR 550 billion of investment in projects that reduce emissions and help countries adapt to the impacts of climate change. This made the EIB one of the world's largest multilateral providers of finance for projects supporting these objectives. Ahead of the 2019 United Nations climate change conference in Madrid, the EIB Board of Directors approved a new strategy for climate action and environmental sustainability. This includes three key elements:
The EIB Group will aim to support EUR 1 trillion of investments in climate action and environmental sustainability in the critical decade from 2021 to 2030;
The EIB will gradually increase the share of its financing dedicated to climate action and environmental sustainability to reach 50% of its operations in 2025 and from then on;
The EIB Group will align all its financing activities with the principles and goals of the Paris agreement by the end of 2020. In the near future this will be complemented by measures to ensure EIB financing contributes to a just transition for those regions or countries more affected so that no one is left behind.
Impact and projects
Discover some examples of how we are helping fight climate change all over the world:
The area of the Ruhr valley was historically Germany's industrial heartland. The Emscher River had become a dumping ground for waste from factories, slaughterhouses, mines and the people who lived in the region.
Find out how a major environmental regeneration project has revitalised this once heavily-industrialised part of the Ruhr Valley. The EIB's loan to Emschergenossenschaft has assisted in four key areas:
The development of new leisure and housing facilities in the place of former industrial plants
The installation of 430 km of new underground sewers
The "re-naturalisation" of more than 320 km of river banks and landscapes and
The construction of four wastewater plants
---
---
Solar projects in rural areas have brought lighting in the villages, clean drinking water, helping women in their daily lives and children to study. European External Action Service Managing Director for Asia Pacific, Gunnar Wiegand salutes the fact that Europeans and Indians are working hand in hand on these projects.
---
---
The heaviest rain in recorded history hit southeastern Europe in May 2014. Serbia and Bosnia and Herzegovina suffered the most. More than 100 000 people were affected — with 33 000 evacuated from their homes, 35 000 residential houses and buildings and almost 90 000 hectares of agricultural and construction land inundated. The total damage was close to EUR 1 billion.
The EIB is helping Republic Srpska with a EUR 55 million worth loan for emergency reconstruction of flood protection facilities along the Sava and its tributaries. The goal is to safeguard the agricultural, industrial and housing areas prone to floods and to allow for stable future development. The investment also supports the EIB's Economic Resilience Initiative, which aims to improve the preparedness of the Western Balkans region for future shocks to its economy.
---
---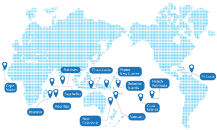 Small islands are among the most vulnerable to the effects of climate change. Explore in this interactive map how the European Investment Bank is helping them adapt to climate change and mitigate its effects.
---
---
---
Together on climate
As the EU bank, the European Investment Bank works with companies, think-tanks, not-for-profit organisations, public authorities and other international financial institutions to put EU climate goals into practice both outside and inside Europe. Discover how.
---
In the spotlight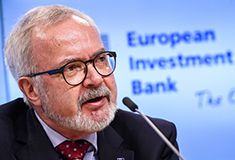 In a guest contribution for Handelsblatt, EIB President Werner Hoyer argues that climate protection and a sustainable economy create many new jobs.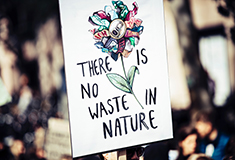 This new essay series details the challenges linked to climate change, lays out the solutions and shows you exactly what you must do to make them happen.
All of our climate action work aims to put EU climate policy objectives into practice and is guided by our climate strategy.
Climate finance pioneer
We are partnering with others to unlock further investment in climate and environmental projects.
We finance large projects with direct project loans whereas we support smaller projects indirectly, through credit lines to local banks or other intermediaries, and we finance programmes of investments through our urban programme loans. We complement our traditional lending with innovative finance products:
---
---
---
We back projects that protect the environment our children will live in while we innovate to make their future more prosperous. In line with our responsible approach to investment, environmental concerns are reflected in all our projects.
In 2018, the EIB financed EUR 15.15 billion in projects enhancing environmental protection.
---
---
---
---