Publications
---
The Handbook describes the internal environmental and social due diligence processes and practices of the Bank, to ensure that all financing activities are consistent with its environmental and social standards.
---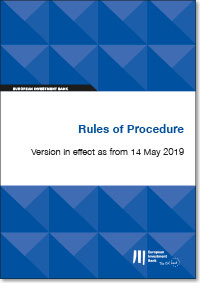 The Rules of Procedure set out the provisions applying to the governing bodies of the European Investment Bank.
---

This "Statement on Climate Action" presents the EIB's objectives and approaches in support of EU leadership on climate issues.
---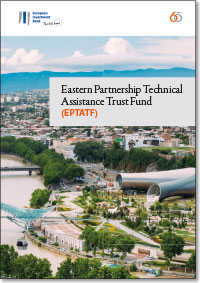 This leaflet presents the Eastern Partnership Technical Assistance Trust Fund (EPTATF).
---

This leaflet explains how EIB investment supports EU partnership and neighbourhood policies, providing loans and advisory services for projects that contribute to economic development in these regions.
---
Niniejsza broszura zwięźle objaśnia, w jaki sposób możemy pełnić rolę stabilnego i korzystnego partnera w zakresie BIZ w Polsce.
---

This flyer succinctly shows how we can be a stable and beneficial partner for FDI in Portugal.
---
This leaflet provides a summary of the general EIB activity in Portugal.
---
This paper is aimed at PPP procuring authorities ("authorities") and PPP public stakeholders generally.
---
This report concerns the validation and finalisation of the 2010 "Evaluation of Investment Fund Operations in FEMIP and ACP Countries". The aim of the report is to assess the Bank's financing of investment funds – also called private equity funds – in FEMIP and ACP countries since the mid-1990s.
---

---