Other publications you may like...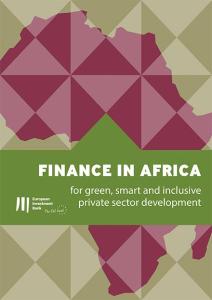 The Finance in Africa report details how banks will support a sustainable and inclusive recovery from COVID-19 that is expected to cost hundreds of millions of dollars.
The Inspectorate General groups together three independent control and accountability functions, the evaluation of operations and related policies and strategies, investigation into prohibited conduct, and the complaints mechanism. Published to mark fifteen years of its work, this brochure presents the story and mission of the Inspectorate General.
The EIB's first dedicated Adaptation Plan will strengthen investment and technical support to protect projects from the impact of more extreme weather and increase climate resilience of existing and new infrastructure.