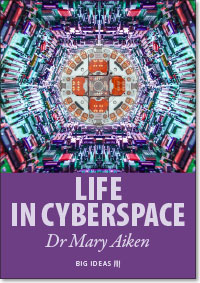 Description
Internet is a real place. Every time we switch on our computers, use a program or an application, or log in to a social media site, we enter a virtual space made up of worlds, domains, forums and rooms. But we behave differently when we interact with technology: technology amplifies and accelerates our deeds; it can help us find useful information, benefit from a wide range of services and stay in touch with our friends, but it can also create addictive-type behaviours and subliminally manipulate us online.
Mary Aiken, a cyberpsychologist specialised in the impact of technology on human behaviour, warns us about cybersecurity: "We need a human-centred approach that is mindful of how humans actually use connected things and not how the tech sector presumes or expects them to".
This is the fifth essay in the Big Ideas series created by the European Investment Bank.
The EIB has invited international thought leaders to write about the most important issues of the day. These essays are a reminder that we need new thinking to protect the environment, promote equality and improve people's lives around the globe.