Other publications you may like...
In a world where demand for fresh water is continuously growing and where the limited water resources available are becoming increasingly stressed by over-abstraction, pollution and climate change, wastewater presents opportunities for successfully recovering resources contributing to circular economy and enabling long-term sustainable development. The report provides a concise overview of these opportunities.
The 2021 progress report provides an update on the first year of implementation of the EIB Group Climate Bank Roadmap, as well as a results framework including baseline data from 2021 results.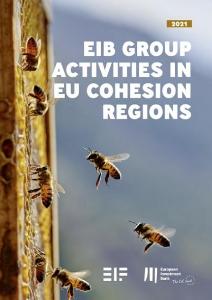 A bigger, bolder and more focused approach to cohesion