Other publications you may like...
A report consolidating findings from the evaluation of 12 urban public transport projects supported by the EIB. This report is part of the Evaluation of the EIB's support for urban public transport in the EU (2007-2019).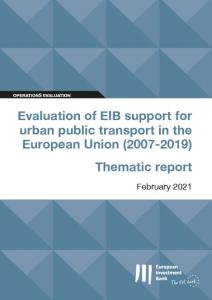 An independent evaluation of the EIB lending and advising to urban public transport (trams, metros, buses) in the EU in the period 2007 to 2019.
The Water Sector Lending Orientation sets out the Bank's investments orientation in the sector. It provides stakeholders with information regarding the Bank's approach when assessing the acceptability of projects.