The European Investment Bank (EIB) and the Government of Andalusia in Spain are working together to foster urban development in the region.
Under the European Regional Development Fund (ERDF), the EIB and the Andalusian Government created a fund of funds for the programming period 2014-2020. The EIB manages €300 million on behalf of the Andalusian Government.
This fund of funds is one of the financial instruments that the EIB is deploying in EU countries. Read more about our shared management funds and financial instruments.
Investing in urban development
This financial instrument provides financing (in the form of equity, quasi equity and loans) for urban development and regeneration projects in Andalusia, through two financial intermediaries selected by the EIB.
What is eligible
Projects must align with sustainable urban development strategies and be financially viable and capable of generating returns, either through income or through measurable savings.
Implementation of information and communication technologies for municipalities
Energy efficiency investments in public infrastructure and buildings
Urban mobility infrastructure: metro, trams and others, and the promotion of public and clean urban transport
Waste management infrastructure (recycling centres, waste transfer stations, treatment plants and landfills)
Improvement and modernisation of water supply, sanitation and urban wastewater treatment infrastructure
Infrastructure for the rehabilitation and enhancement of cultural and tourist heritage
Projects to improve the urban environment
Public health infrastructure
Improvement of housing conditions
For more information and details, see the eligibility guide (in Spanish).
Who can apply
Public, private or public-private entities who develop eligible projects, with the limitations and requirements described in the eligibility guide.
Where to apply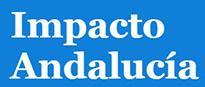 Arcano Fondo de Desarrollo Urbano
Go to the website  
GED Andalucía Urbano
Go to the website  
About the European Structural and Investment Funds
Through the European Structural and Investment Funds (ESI Funds) financial instruments, the EU invests in local and regional projects that contribute to job creation and a sustainable and healthy European economy.
The European Regional Development Fund is one of the five available ESI Funds. It strengthens economic and social cohesion in the EU by correcting imbalances between regions.
Spain and the EIB
The EIB has worked with Spain since 1981. We financed the high-speed train connecting Madrid to Barcelona. We modernise hospitals and universities. We improve regional and social cohesion.
Read more