Venture debt
Finance for small, high-risk and incredibly innovative projects
The European Investment Bank has a unique take on a standard market product known as "venture debt". The EIB aims to fill the market gap that afflicts European companies of medium size, where the financing needed is between EUR 7.5 million to EUR 50 million.
Here's how it works
We commit sizeable amount of capital for the long-run which allows innovative companies to focus more on growing their business than constantly chasing investors. Steady repayment of the loan would drain the company's coffers just when it needs to be investing in research and development. Alternatively, an equity investment would dilute the people who bore the risk of financing the early years of development.
Venture debt gives a unique advantage to strategic investors as the investee companies can use the capital to scale up the business. Additionally, the EIB's venture debt provides a quality stamp and positive signaling effect, catalysing additional financing from other sources.
Listen to our podcast and hear what our experts have to say about the EU bank's venture debt.
Why choose EIB's venture debt
We provide capital to innovative, new companies without making them focus more on repaying their debts than on growing the business.
Our financing is not dilutive

and it is complementary to equity investments

We commit large volumes of venture debt

from EUR 7.5 million up to EUR 50 million

You can benefit from longer repayment periods

of 5 years with 2-3 year availability periods

You can focus on product development

not on raising funds

We are a triple-A investor

with a long-term strategic view

We have a hands-off approach

with no direct involvement in daily management
Highlighted stories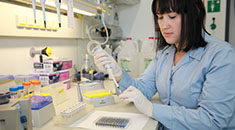 Companies developing new cancer treatments have a hard time raising the money to carry out their research, so the European Investment Bank finances them.
Ultimaker, a Dutch company, pushes the boundaries of 3D printing technology and creates a lifeline for amputees in developing countries.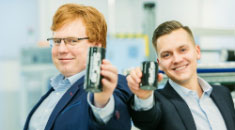 The key ingredient in powerful devices for storing energy has been charred coconut. Now Skeleton technologies, a company in icy Estonia, has figured out how to make a supercapacitor without tropical fruit.
Innovative companies supported so far
Venture debt targets European companies with up to 3 000 employees in the field of Biotech & Life sciences, Software & ICT, Engineering & Automation, Renewables & Clean tech
Get finance
Are you looking to accelerate the growth
of your innovative business?
All inquiries and questions can be sent to
venturedebt@eib.org
The venture debt team will process applications as soon as possible. The time between the first contact with the EIB and the signature of a financing contract will typically take 3-6 months, depending on whether you have provided all the information needed. Please, note that the selection process is very rigorous and ultimate signature depends on obtaining all necessary approvals and clearances.
---
---
---