Regional development
One of the main priorities of the European Union is to bring cohesion across Europe and with our partner countries. The EIB supports this goal with the full range of our activities. We work to help economically disadvantaged regions compete better and achieve sustainable growth.
Between 2009 and 2018 alone, the EIB's support for cohesion objectives within the EU amounted to more than EUR 200bn.
Strong economic, social and territorial cohesion throughout Europe remains our mission. Flexible lending to regions, getting financing to the local level, where the needs of citizens are best understood, is an important part of this.
Flexible regional development to put every citizen at the centre of Europe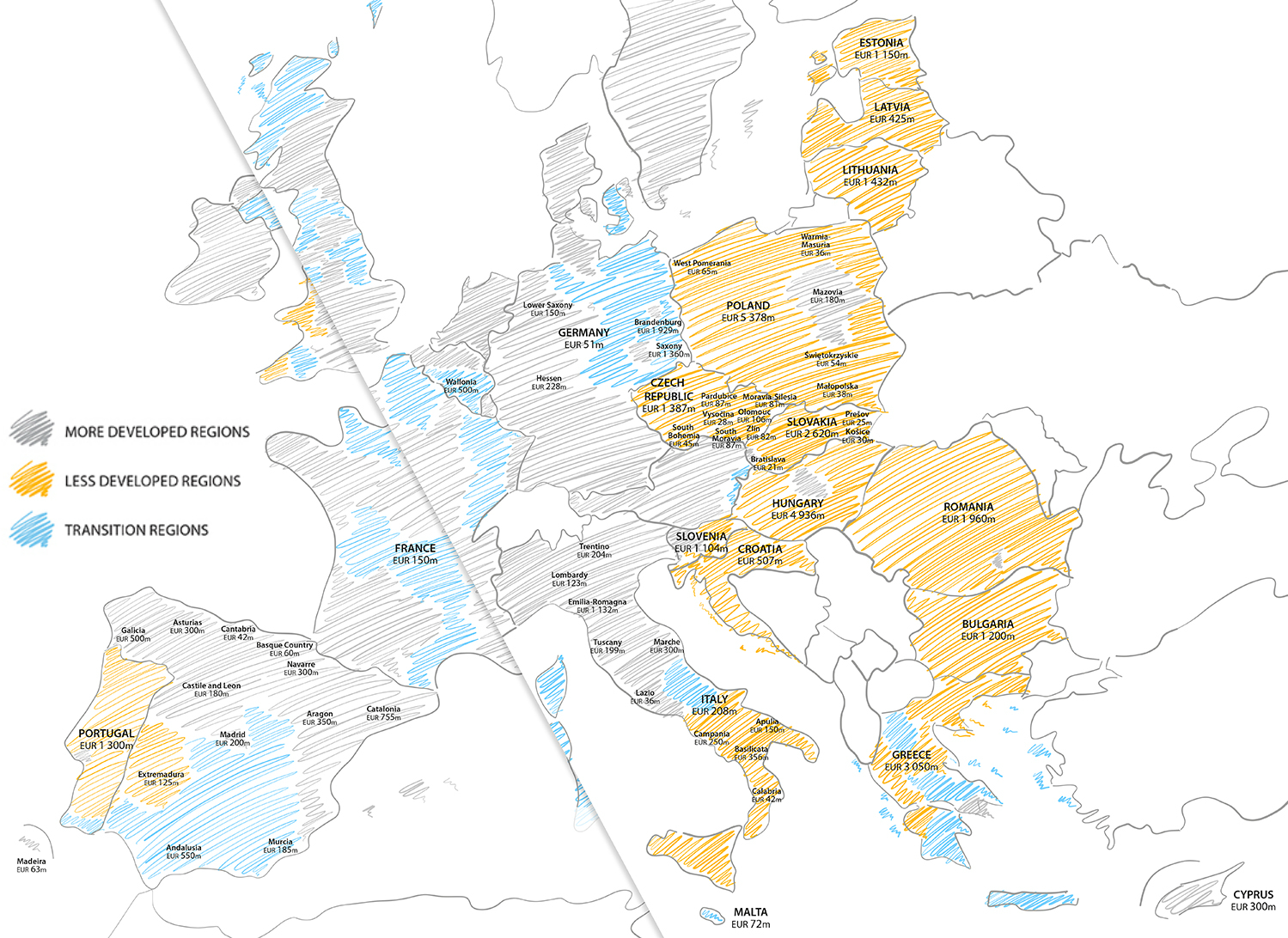 Click on the map to expand
Our approach:
We help finance part of the local budgetary contribution to strategic projects. Our financing enables regions and EU Member States to implement grant-based projects by facilitating the necessary co-financing at national level. The EIB's contribution to regional development plays a key role in safeguarding jobs and growth by enabling investment to go ahead.
The main types of projects we support are:
Infrastructure
Assistance to innovative companies
Information and communication technologies
Improving the urban environment
Trans-European networks
How a EUR 64 million framework loan from the European Investment Bank helped the West Pomerania region in Poland improve transport safety, upgrade its health services and protect the cultural heritage. 
---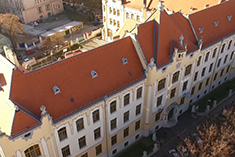 Roads are rebuilt, schools upgraded and cultural centres modernised to fulfil a long-term vision for Bratislava
---
---
---
Products
We work with the European Commission and others to provide advisory services and customised financing through a wide range of initiatives and financing products, including:
---
---