Global sustainable investment funds back clean energy, sustainable farming and gender-balanced workplaces in Asia and Latin America
Sujay Malve remembers the nightly frustration when the power went out while he did homework or prepared for exams as a university student in India.
"You're studying late at night for a test the next day and the power just shuts off," says Malve, who is 40 and grew up in Pune, about 150 kilometres southeast of Mumbai. "Having no light is really not nice, especially before a big exam. I looked at what was happening around me with electricity and kept asking why, but there was nothing I could do. I think that is what led to my career today."
Malve runs Canopy Power, a company in Singapore that specializes in the electrification of businesses and communities that are not connected to the power grid. Canopy designs and builds "microgrids" across Southeast Asia that combine solar panels, wind energy, battery storage and smart controls to offer reliable electricity on remote islands in places like the Philippines and Indonesia. On some islands, even people who have a good income and understand the impact of climate change are forced to run diesel generators day and night, because their businesses have no other energy source.  
"In Southeast Asia, there are thousands of islands where businesses are not connected to electricity grids," Malve says. "They have to burn diesel for electricity, and this is expensive, dirty and unreliable. You have no idea what it is like to carry big diesel tanks on small boats to get more fuel two times a week. It's a big pain. My team believes that electricity can change lives, and it can empower people. Especially in this region. "
To expand his company's business, Sujay is considering an investment from the Jasmine Private Market Fund, a financing vehicle set up in 2021 to help companies fighting climate change through innovative solutions and business models. In September 2021, the European Investment Bank approved an investment of up to $30 million for the fund, which is raising a total of $200 million. This investment is among dozens of funds the EIB Group selects each year for investments that foster social innovation and climate action around the world.
Understanding climate change
"Southeast Asia needs this support," says Melissa Kang, the founder of JI Capital Partners, the private equity firm in Singapore that runs the Jasmine fund.  "The region has 650 million people and a young demographic, which is good for long-term economic development.  However, its rapid economic growth has increased carbon emissions significantly. Unfortunately, big wind and solar farms are of limited use because of a weak and fragmented power grid."
Kang and her team work with many entrepreneurs who have ideas to help the region reduce carbon emissions and adapt to climate change. The microgrids offered by Malve's company is one solution. Using artificial intelligence to improve energy efficiency in buildings is also compelling and will have a direct impact on emissions. More investments in water and waste treatment could help many countries in the region. Better management of forests and fishery is another way to improve sustainability. Creating employment opportunities for women and supporting female entrepreneurs will improve the talent pool and offer significant value for society and the economy. Investors often overlook many of these growth opportunities, Kang says, but they can create a lot of impact and provide good financial returns.
"Southeast Asia has a lot of potential," Kang says. "It  is the fifth-largest economy in the world, but not enough climate action is happening quickly to increase sustainability and inclusion. This will be detrimental to people living in Southeast Asia, and the rapidly rising emissions will harm the planet as a whole."
A big hill to climb in Southeast Asia
The region has the third-largest population in the world
Income inequality is growing, despite a rising gross domestic product
Economic growth is powered mainly by coal-fired electricity plants
Growing wealth is contributing to the 11 million tonnes of plastic entering the oceans each year
100 million people have no access to proper sanitation
The European Investment Bank Group works actively to find and support new investment funds that in turn help hundreds of small companies around the world in areas such as sustainable coffee growing in the Amazon, affordable and efficient homes in Namibia, and sustainable fishing in Mexico.
Don't be afraid of risky markets
"We think of investment funds as a good source of money to attract more capital and mobilise more capabilities to address market failures in a financially sustainable way," says Gergely Horvath, a climate funds investment officer at the European Investment Bank. "Fund managers have direct access to these markets and are in the best place to assess risks and opportunities, while implementing high environmental and social standards."
The world needs climate and infrastructure funds, because they are often run by local people who understand the local cultural and social framework. "To do this type of work, you need the local knowledge, experience, the network," Horvath says.  "Governments set policy frameworks in a top-down approach – and investors can deliver those goals in the most efficient way. Our fund investments help a much wider part of society move faster than would be the case from a government subsidy or a grant."
By selecting the right investment funds, the European Investment Bank also can do more work in areas where it's hard to find finance, such as climate change, social welfare and gender equality. The Southeast Asia investment with JI Capital Partners is a good example. The fund was founded by a woman, it has many women in top management and it is dedicated to investing in companies making society sustainable and giving women equal chances in the workforce. "Southeast Asia is very much dominated by male decision takers, with female entrepreneurs being under-represented," Horvath says. "This fund helps make a change in this aspect."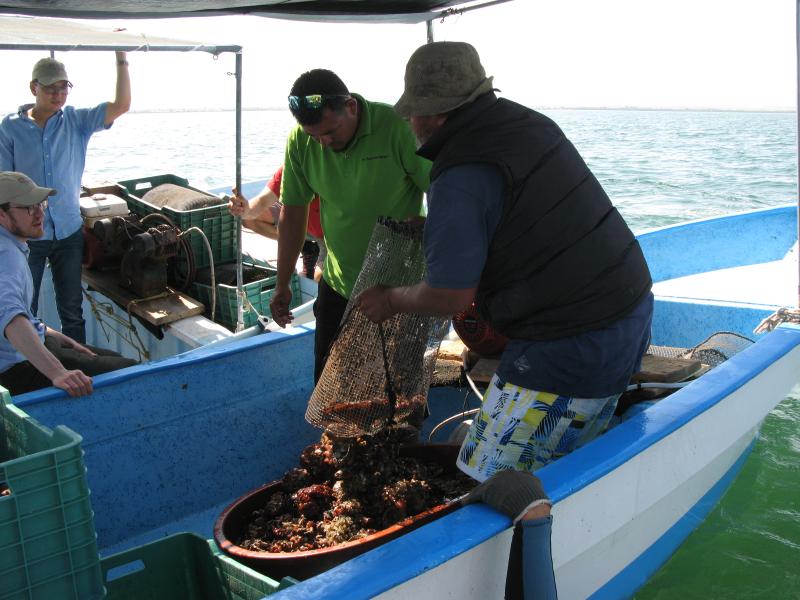 Women as the silent majority
The Bank is supporting a similar venture capital vehicle in Latin America called the EcoEnterprises Fund. This fund, which is run by women and received $20 million from the European Investment Bank, backs growing nature-based companies in sustainable agriculture, agroforestry systems, ecotourism and other areas that support sustainable livelihoods, the conservation of biodiversity and a circular use of natural resources. The fund also looks for businesses led by women and encourages companies to hire women at all levels of management.
"Women have always been sort of the silent majority, but they are the social glue in communities in Latin America," says Julia Santander, a fund manager working out of Colombia for EcoEnterprises.
In small rural communities in many developing countries around the world, the women in these farms run the household finances and manage the agricultural businesses. But the men receive the farm revenue and usually hold the title to the land. EcoEnterprises wants companies to acknowledge the important work done by women, support gender-balanced land ownership and revenue control, and make sure women are rewarded for their work.
On the issue of gender, "we have started to take a much more proactive role for the companies we support," Santander says. "We want to know the metrics, how many women you employ directly, who are your suppliers employing, etc. We trigger the discussions, and that raises awareness for everyone."