Wholi uses COVID-19 slowdown to focus on online sales for its sustainable food from insects
By Chris Welsch
When the coronavirus crisis hit Denmark, Jessica Buhl-Nielsen and Malena Sigurgeirsdottir were on the cusp of some big developments with food and insects.
Using powder made from cooked insects like crickets and buffalo worms, their company, Wholi, makes and sells crackers, protein bars, and chocolates, and is developing an alternative to red meat. The goal is to create sustainable food that doesn't hurt the environment. Their creations also happen to be delicious.
"We were on the verge of starting exports — we had a big order from Japan," says Jessica, who co-founded the company with Malena. "But this situation has meant we've had to put some things on hold and concentrate on other areas."
Until now, Wholi had largely relied on sales from retail stores, especially from Irma, a chain of supermarkets in Denmark, and specialty food shops. Now the company is looking inward.
Sustainable food online
"It's important to find something positive in the situation, and for us it's been good to take time to work on some internal areas, like branding, calculating our CO2 impact, and web sales," Jessica says. "We had a web shop basically just to have it, but now we're finding that with just a little effort we're getting more sales."
Wholi is a past finalist in the Social Innovation Tournament run by the EIB Institute. The tournament supports European entrepreneurs who are making an impact on social, ethical or environmental issues in their communities.
Wholi's founders met in 2016. Some years earlier, Malena had spent a year in Tanzania, where she ventured outside her usually strictly vegetarian diet to try insects, a regular part of the menu where she was living. She found them to be delicious, and when she returned to Copenhagen, realised that her chronic anaemia had disappeared, thanks to eating the insects, which were rich in iron and protein. Interested in environmentally responsible agriculture, she researched insects as a sustainable replacement for meat. Meat is seen by some groups as a key culprit in the production of carbon in the atmosphere.
Jessica, a graduate of the Copenhagen Business School, was looking for a "breakthrough" project in which to invest her energy. She became fascinated by the potential benefits of edible insects. Malena prepared her an insect-based dinner to show that it could work. The risotto with wax-moth larvae tasted good, but there was a problem — how the grubs looked. "If we wanted people to eat it, the appearance had to be addressed," Jessica says. "If I had a hard time with it, it seemed our clients probably would, too."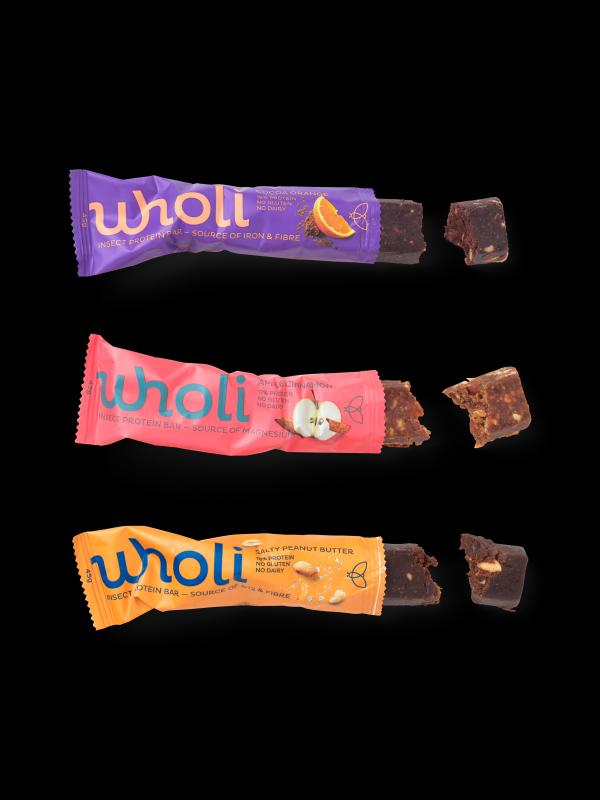 By roasting and pulverising the insects, the pair developed a protein powder that addressed that issue while preserving the bugs' nutty, pleasant flavours.
They decided that rather than implementing the project in a developing country, they would base their company in Europe. "We wanted to address the real problem," she says, "which is the huge environmental impact of the consumption of meat here in Western countries."