In Madagascar, only 15% of the rural population is connected to the national electricity grid. A mini-grid company brings clean, affordable, reliable energy to rural homes
The sharing of food has brought people together since the dawn of time. It is how we make friends and…do business. Romain de Villeneuve and Antonin Calzarossa met for the first time on Lagos Lagoon in Nigeria to discuss business opportunities in the country around Romain's dining table and in front of a tender, flavour-packed grilled barracuda with lemon zest.
A few years later, Villeneuve became chief executive officer of the newly created mini-grid company WeLight. Based in Madagascar, the small start-up had an ambitious target: to bring clean, cheap energy to the country's isolated villages. This required time, energy and resources. So Villeneuve remembered the "very gentle and capable" European Investment Bank loan officer, Calzarossa.
Solar mini-grids could be the most cost-effective option for rural electrification of many villages in Madagascar. "WeLight showed a proactive and hands-on approach from the start," says  Calzarossa, who works for EIB Global, the European Investment Bank's arm for operations outside the European Union. "They managed to get projects off the ground in remote areas where many others had failed."
In 2022 the European Investment Bank loaned €10 million in WeLight's €28 million project to build and develop solar mini-grids in over 120 rural Madagascar villages. The EU-funded impact investment facility ElectriFI and Triodos, a financial expert in the energy industry for Africa, partnered with the EU bank to raise €19 million.
Access to affordable and clean energy for all is a vital UN Sustainable Development Goal and contributes to the green transition supported by the European Union's Global Gateway strategy.
---
---
Alternatives to the mains electricity
Madagascar is a large island rich in natural resources, but it's one of the poorest countries in the world. Only 15% of its rural population have access to electricity.  Extending the grid is not financially viable and not likely to happen in the medium term.
Most rural households use kerosene, wood and charcoal for cooking and heating. Household air pollution caused by dirty fuels is particularly dangerous for women, who often spend most of their time in and around the home.
Furthermore, the collection of wood and the production of charcoal damages forests and accelerates climate change due to greenhouse gas emissions.
Some people can afford to buy diesel generators to run electrically powered machines, tools and appliances, and irrigation pumps. Other solar home systems are mainly designed just to provide basic power for lighting and phone charging.
WeLight's system is more powerful. Powered by renewable energy, the mini-grids set up by WeLight provide residents in off-grid rural villages with access to clean, affordable and reliable energy, at work and at home. That's true even after dark, because the WeLight system includes a battery that's charged during the daylight.
The solar power plant installed by WeLight generates electricity during the day and provides enough excess electricity to charge its batteries, which take over at night. Using smart meters installed in private homes, residents can buy their electricity by prepaying directly with their phone through mobile money apps.
WeLight offers free connection to community buildings (town halls, health centres, schools, police stations) and public lighting. These light up isolated villages, improve safety, and enable activities after dark. "People can move around the village and stay up at night without worries," says a 58-year resident in Tsarabaria, a village in northern Madagascar.
WeLight's impact at a glance
Women benefit most from this rural electrification, because they do most of the cooking and gathering of fuel wood.
"Thanks to the European Investment Bank financing, our impact is doubled," says Villeneuve, WeLight's chief executive. "It's women who show us their gratitude most."
The measures of WeLight's expected impact from the EIB Global-financed project in Madagascar are impressive:
120 villages connected to electricity
250 000 people connected to electricity
1 200 streetlamps installed
600 public buildings connected to electricity
over 3 000 night births illuminated
6 000 small businesses benefitted from WeLight electricity.
Since 2022 WeLight operates in Mali too, with plans to expand its presence in the country.
Operating a treadle sewing machine needs the continuous movement of your feet, which is a tiring job that Oumar Bouare, a tailor in Benena, a village in Mali, could do up to eight hours each day at most. Thanks to the electricity brought by WeLight, Oumar has bought new electrical sewing machines and hired four employees. His salary has increased, because he can now take a number of orders at the same time and finish them quicker.
How electricity changes lives
Among the people connected in the villages, some are entrepreneurs who will be able to set up new endeavours and secure new income streams.
"My life has changed," says Germaine Lan Yu,  an artisan and grocer in Tsarabaria. With  a freezer in her grocery store powered by electricity from a WeLight system, more clients come to buy fresh drinks, especially in the hot season. So Lan Yu's income has increased, allowing her to better provide for her family of four.
Electricity is also critical to healthcare, public health, education and the environment in remote villages across Madagascar.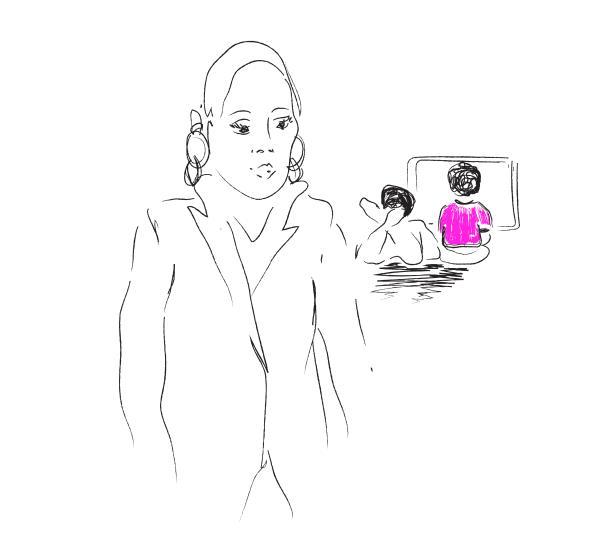 "We're very happy because we're healthier. We no longer use petrol lamps," says Marionette Oclave, a mother of four in Antanambaobe. "I feel blessed. We don't eat meals in the dark anymore and can watch TV and get informed." Studying with the light and with a computer, her children are getting their best marks ever.
A young saleswoman in the village of Ambohitoaka,  Albertine Rasoamaharitra can now prepare healthly baby food with a blender and a rice cooker, while her children watch cartoons. "My life is getting easier and better," says Rasoamaharitra, who now saves time, allowing her to get to work earlier.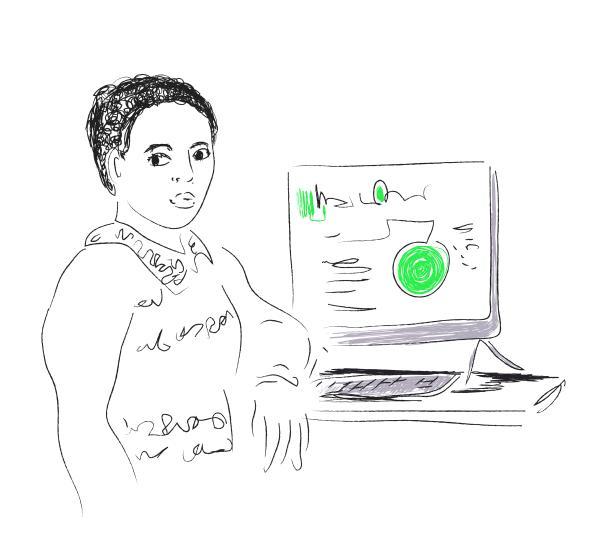 Jeanne Rasoarivony, a teacher in Mangidrano, is happy that she can work from home at any time of the day, charging her mobile phone whenever necessary, rather than using batteries on sunny days only. The energy  provided by WeLight is "trustworthy and completely safe for the environment," says Rasoarivony.