As climate change worsens Senegal's water crisis, new infrastructure offers relief for more than a million people across the country
Marie Sall woke up before dawn hoping to fill a barrel while the water was running, so that her household of seven could drink and wash all day. But the taps have been empty for weeks in the Pikine district of Saint-Louis, a town in northern Senegal.
"This is not life," she says, as she shares among her five children a bottle of water generously offered by her neighbour. Sall has no choice but to spend the rest of the day fetching water, just so that her family can survive.
Fresh hope takes the shape of a €64.5 million European Investment Bank loan coupled with a €5.55 million European Union grant to the Republic of Senegal . The financing will bring drinking water to Sall's family, all the residents of Saint-Louis, and two towns in Senegal's centre and south, Kaolack and Kolda.
"Water is life. I'm proud to be part of a project which has helped vulnerable communities in Senegal. We stood side-by-side with our African partners and responded to the Covid-19 challenging times," says François-Xavier Parant, the senior European Investment Bank loan officer who worked on this operation.
The EU bank began working in Senegal in 1966 and today it's one of its strongest partners. This loan will help Senegal guarantee water for all, as a population boom and severe droughts intensify pressure on scarce water resources.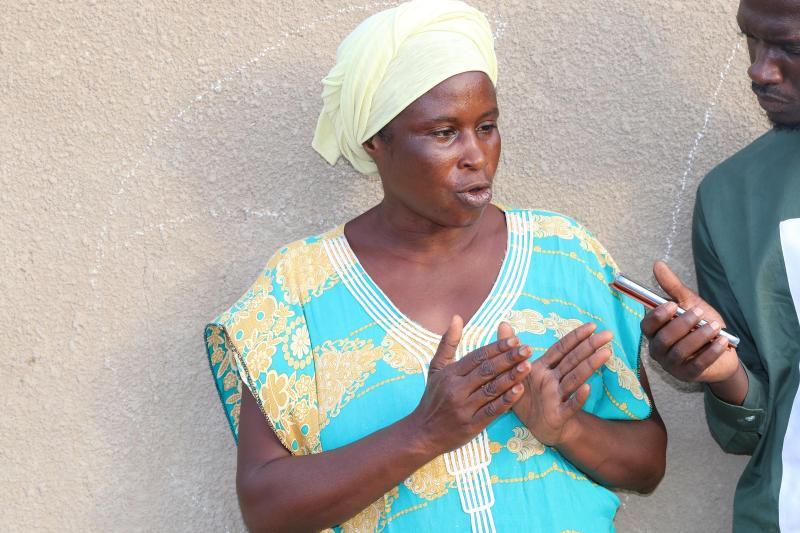 ---
---
Water to small cities in Senegal
With its 230 000 inhabitants, Saint-Louis is nestled between the Senegal river and the Atlantic. This strategic location allowed the town to flourish in the past, but it has also made it vulnerable to climate change.
"All this suffering will be over with the new treatment plant," says Abdou Diouf, director of the works on the ground, on behalf of the Société Nationale des Eaux du Sénégal, the national water company.
At the end of the project, Saint-Louis will enjoy :
a new drinking water treatment plant
reservoir units for storage
the extension of the distribution network.
Kolda and Kaolack will also benefit from similar works. These are strengthening the water network and improving quality drinking water for the 634 000 people living in the three towns. Aligned with the African Sustainable Cities Initiative, this project is vital. If there's no water in smaller cities, people will be displaced as they look for a better way of life.
"Investing in secondary towns is important to help meet the growing demand of water and reduce disparities," says Emmanuel Chaponniere, the European Investment Bank's senior engineer on the project. Previous loans to the water company in Senegal focussed on the capital Dakar.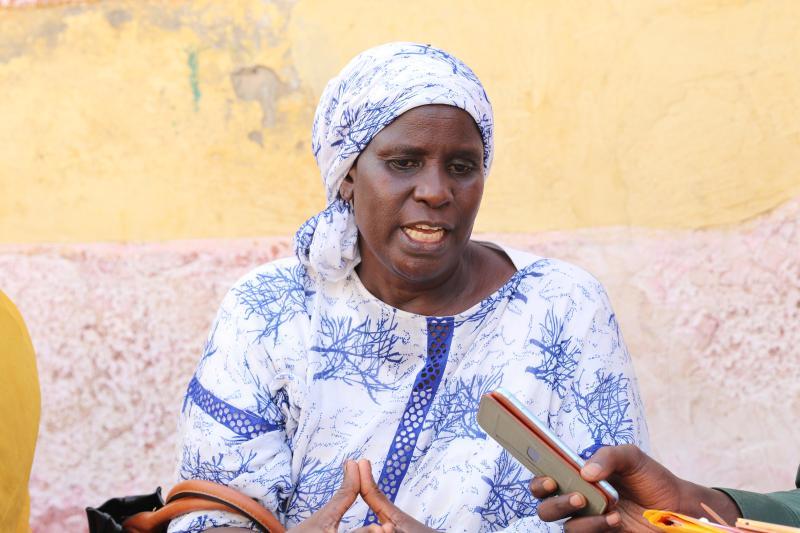 More support for greater impact
People like Ouleymatou Diakhaté rely on bottle vendors to survive. But those who cannot afford bottled water drink dirty water from the tanks. This adds to existing health problems from airborne and waterborne diseases.
The € 5.55 million European Union grant, mobilised by the European Investment Bank as part of Team Europe, will help Senegal's water company accelerate its 35 000 subsidised drinking water connections for 350 000 beneficiaries across the country.  "I'm so happy we were able to multiply the impact of the project," says Chaponniere.
The EU bank's loan and the European Union grant are benefitting women in particular as collecting water is a task that falls largely to women and girls, stealing them time to learn and to earn an income.
"The comfort of being accompanied by a solid partner"
The European Investment Bank's team approved the three-town project remotely and quickly during the COVID-19 pandemic. In October €13.5 million was already disbursed.
"We were able to fast-track appraisal as we leveraged on this long-term and close relationship. We knew how the water company worked, and they knew us well too," says Parant, "this project is our fifth with Société Nationale des Eaux du Sénégal since 1995."
Under the pandemic emergency measures, the European Investment Bank exceptionally financed  almost 90% of the project costs, compared with its standard maximum of 50%. The Bank's additional funding helped the Senegalese government free up €34 million to use for the economic recovery from the COVID-19 crisis.
"We've had the comfort of being accompanied by a solid partner," says Diouf.
---
---