An urban regeneration project aims to make municipalities greener, boost the economy, and improve people's lives in Cyprus
Cyprus wants to reduce its emissions and become greener, starting with projects which can transform of its cities and towns.
But this is a lengthy, complex, and costly task. Cypriot towns will need, for example, to renovate outdated public facilities, build additional bike lanes, and place charging stations for electric cars all over the country.
"Municipalities must implement a number of green investments and introduce greener technologies," says Michalis Socratous, the secretary general of the Union of Cyprus Municipalities. "We realised that to make them greener, we had to first upgrade and restructure urban areas, renovate buildings and public spaces, and make public transport more sustainable."
The Municipal Strategic Plan for Sustainable Development is an initiative that aims to do exactly that. Set up by the Cypriot government and the Union of Cyprus Municipalities, it will finance numerous projects to regenerate and rehabilitate municipalities across Cyprus.
The European Investment Bank is supporting the plan with a €150 million framework loan, signed in November this year, and with technical assistance through its Advisory Hub.
"A framework loan is basically an 'umbrella' investment that enables us to finance tens or even hundreds of key projects," says Nicos Yiambides, a senior loan officer with the European Investment Bank. "It allows us also to back smaller projects and municipalities that would not traditionally benefit from our financing."
---
---
What are the benefits of urban regeneration?
The advantages of urban regeneration are well known. If done successfully, it can regenerate and create greener urban spaces while improving significantly the lives of people who work and live in the city.
Improved infrastructure makes urban areas more attractive as business locations and tourist destinations, boosting growth and job creation. It also contributes to the well-being of the citizens who will enjoy better education, public services and recreational facilities.
Take the urban regeneration of the historic centre of Limassol, Cyprus' second largest city. Completed in 2013, the project restored historic buildings and urban spaces to their former glory, improved traffic management, created pedestrian zones, and built new electricity, telecommunications, and water connections.
The Municipal Strategic Plan for Sustainable Development aims to do the same on a national scale. Backed by the European Investment Bank, the Cypriot Government will implement projects that:
reconstruct public spaces and green areas, such as urban parks, public squares, and pedestrian avenues
improve cycle paths and public transport networks
renovate public building, including administrative buildings, museums, and social facilities
upgrade the sewage and water networks
regenerate degraded urban areas
create smart cities using digital solutions to offer better and more efficient public services  
---
---
Regenerating lives, economies, and climate in Cyprus
This project will benefit greatly the green transition of Cyprus.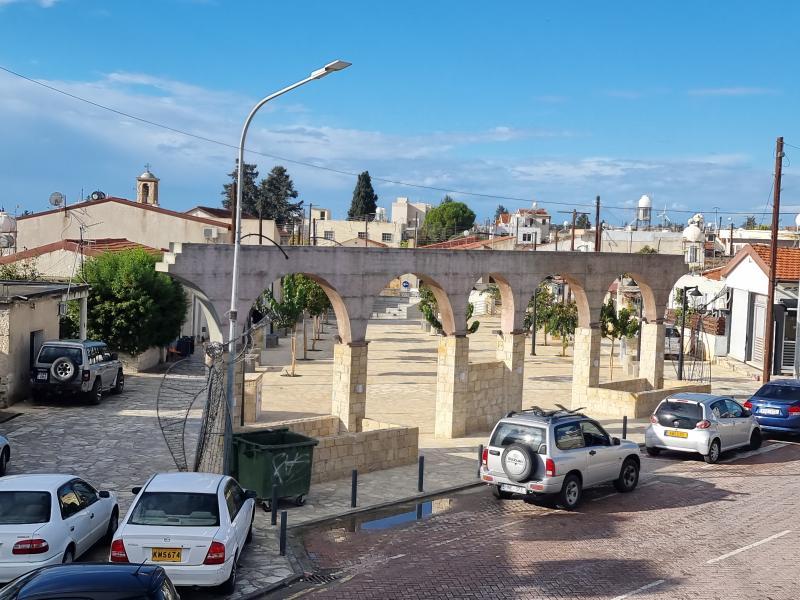 "We want to reduce congestion and pollution and invest in climate adaptation," says Socratous. "This includes the construction of pedestrian, public transport networks and bike lanes, upgrade of garbage collection and installation of solar photovoltaic systems."
But, the biggest beneficiaries of the project are the economy and the people.