Food waste company Fazla Gida creates new value for food banks and charities
Olcay Silahlı's idea to create a business in Turkey that would cut food waste and fight hunger has proven to be prescient.
The COVID-19 crisis has caused serious disruptions to supply chains, leaving food and other goods that were destined for restaurants, resorts and retail stores stacked up in warehouses. This is where Fazla Gida comes into play.
"The food supply chains are broken right now," says Olcay, the co-founder and chief executive of Fazla Gida. "Companies rely on past data to calculate demand. Now all the trends are changing and for the next two or three years they won't have a good base to calculate demand."
Fazla Gida, also known as Whole Surplus, acts as a "curated marketplace" that enables companies to sell their surplus, donate it to charities and food banks or, in the worst cases, sell it for animal feed or recycling. This creates value out of unsold inventory with social, environmental and financial benefits.
The company specialises in food products, but also deals with other goods. In cases where it can resell surplus food or goods, it acts as the buyer. In other cases, it facilitates sales and takes a fee based on the benefit to the company in question.
A shift to donations
Whole Surplus has been growing rapidly, even before the coronavirus hit. The company had a team of 17 in November 2019 and has since hired an additional 16 employees. Because of the disruption caused by the crisis, Whole Surplus shifted its emphasis from reselling food products to donating them to people in need through food banks, using them as animal feed, and recycling.
"The increase in donations has been heartening," Olcay says. As one example, Whole Surplus worked with Procter & Gamble and PepsiCo to deliver more than 40,000 food boxes to people in need across Turkey. During the crisis, other companies have come to realise the importance of corporate responsibility and cutting waste, resulting in more donations.
Whole Surplus is a past winner of the European Investment Bank Institute's Social Innovation Tournament. The tournament supports entrepreneurs who are making a social, ethical or environmental impact in their communities.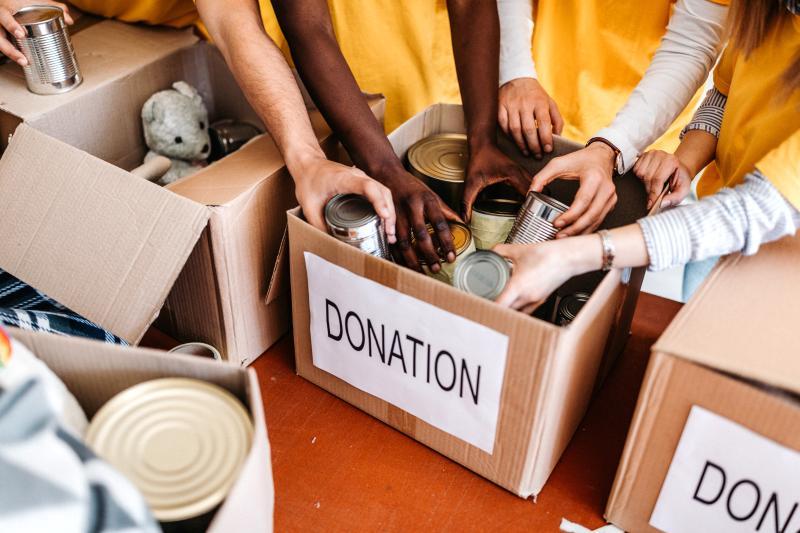 Spreading the idea
The idea for Whole Surplus came from Olcay's own experience. As a child on a farm, he saw a truck dumping excess ice cream. He was thrilled to get some for himself, but also to share it with others in the area. Later, in college, he was often able to find produce that was still good being thrown out – he used it to cook meals for himself and his roommates. He came up with the idea that he could help hungry people while also cutting waste and protecting the environment. The concept is proving popular in many places.
The company is interested in the possibility of expansion, and Olcay is confident that with some European investment it will be operating in Germany as early as late 2020. It is also exploring operations in Italy and Russia.
The concept of food banks is relatively new in Turkey, Olcay says. They were only legally recognised in 2014, and when Fazla Gida started in 2017, there were only three or four in a country of more than 80Â million people. Now, he says, there are more than 80, most of them organised by Fazla Gida or in cooperation with Turkish municipalities, the Red Cross and other charities. Fazla Gida has been getting food donations to 330,000 people a month, and Olcay plans on increasing that to 600,000 by the end of the year. The company has also been delivering food to refugee camps in the southern part of Turkey, where many Syrian refugees are living.
According to Olcay, there are two reasons for the incredible rate of growth.
"The first is that we started from nothing, so we had room for rapid growth," he says. "The second is that solidarity is part of the Turkish culture and in our roots. People want to be generous."