Speak is a social enterprise that helps newcomers and immigrants make connections and learn the language in their adopted home
By Chris Welsch
On a hot summer night in Lisbon, several dozen young people from across Europe gathered around tables set up on the balcony in the courtyard of a former convent. They spoke Portuguese, English and Italian while learning about the concept of zero waste.
They were there under the auspices of Speak, a social enterprise helping migrants and refugees integrate into new communities.
The event — where participants practiced a new language and learned about recycling, compostable toothbrushes and an ethical approach to consumerism — was part of Speak's vision of breaking down the boundaries that form when people think of "them" and "us."
"We are not a language school," said Speak's founder, Hugo Menino Aguiar, a computer science engineer who left a job at Google to focus on his idea of helping immigrants. "We're connecting people through shared experiences."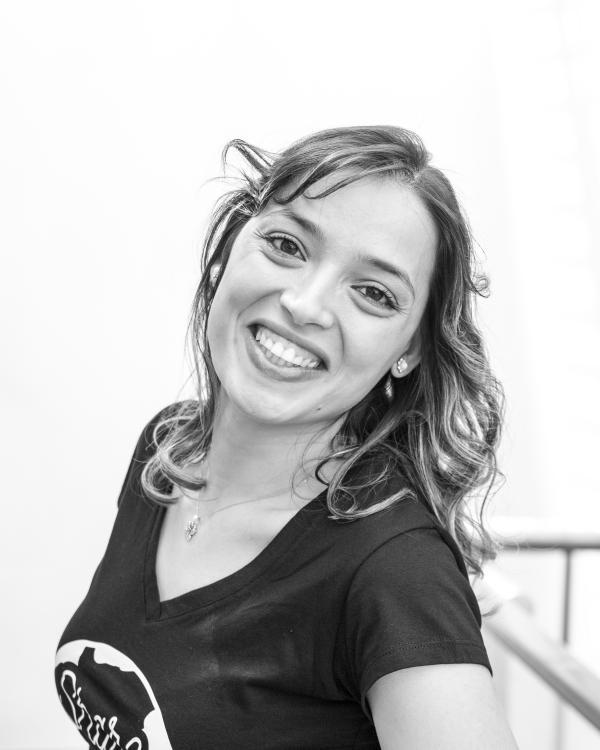 Connecting immigrants to their new homes
The company's model is fairly simple. It creates a structure for language-sharing and learning through organised group sessions and events like the zero waste night. Participants come from businesses, government agencies, and on their own initiative. The fee is about 30 euros for 12 sessions. Volunteers, known as buddies, use Speak's planning services to host the sessions, where language is practised through games and shared activities. The wording is important. "It's a buddy, not a teacher, and a session, not a class," Aguiar says. "We're a community, and all the members of the community benefit from participating."
Speak is one of the past winners of the European Investment Bank Institute's annual Social Innovation Tournament, which recognises and supports entrepreneurs who are improving the social, ethical or environmental conditions in their communities.
Speak's end goal is to connect the immigrants to people in the communities where they live, so that both groups can form lasting friendships that support their lives in ways a simple language class cannot.
Khuloud Kalthoum moved to Portugal from Damascus, Syria, in 2014. After completing a Master's degree in electrical engineering in Porto, she moved to Braga, one of Portugal's largest cities, for a job. Khuloud, 30, learned about Speak and became an enthusiastic evangelist for the organisation. She set up the chapter in Braga, while taking part in language sessions in Portuguese and volunteering as a buddy to help others learn Arabic and English. The Braga chapter of Speak has grown to more than 700 participants in just one year.
"I think of Speak like a dance," Khuloud says. "Sometimes you follow and sometimes you lead. You're always learning and helping others learn."
Mariana Brilhante joined Speak as a cofounder in 2016 with a background in business and social entrepreneurship. She studied and worked outside of Portugal, so she was intrigued by the company's mission.
"I understand the challenge of learning a new language and meeting people in a new city," she says. "Also, to be a foreigner in a vulnerable situation. I totally identify with the vision of what Speak is trying to do."
Making new connections is the key
Hugo says he comes from a family of migrants, which was one of the motivations behind the idea of Speak. His father, though Portuguese, grew up in Zimbabwe and came to Portugal as an adult. His mother, also from a Portuguese family, grew up in France. He heard the family stories about the challenges of being an immigrant, adapting to a different culture and making new connections.
Those connections are key to successfully integrating into a new community.
"We measured impact last year," Hugo says, "and we found that after 12 weeks with Speak, we are breaking down the social isolation of migrants. They are making new friends that help them build CVs, find jobs, take care of their children, translate important documents, get access to health care systems… and that's really powerful."
A direct impact on thousands of people
Since the company took its present form in 2014, it has steadily grown. The government of Portugal has made Speak its primary programme for the integration of immigrants, and some companies are using Speak to help new employees adjust to their communities. The programme is also growing through a franchise model, whereby organisers set up a Speak operation in their cities, creating jobs for themselves in the process.
Last year, 3,000 people used Speak for at least 18 hours. This year, the company hopes that 6,000 people will use Speak. The programme is running in 20 cities and seven countries.
Large Speak operations have taken root in Turin, Italy, and Utrecht, the Netherlands, among other places. The next steps are to expand Speak's programming beyond the initial 18-hour offering, as well as continuing to grow the company.
It is gratifying to see Speak bring people together at a time when political tensions over immigration are often in the news, Hugo says. "We're using the motivation of learning the language to help people form long-lasting relationships in the community," he adds.
He cited the example of a group exercise in one of the language sessions. The group is split into small groups for two minutes to express three wishes. "What's cool is when the group comes back together — people of different backgrounds, colours and religions — they end up understanding that everyone wants the same things: a family, a chance to travel. We have so much in common."