An Irish mental healthcare provider sees a big rise in anxiety during the pandemic. Its response to the coronavirus: online psychotherapy
By Chris Welsch
MyMind was forced to adjust quickly when the COVID-19 lockdown in Ireland began in mid-March.
Krystian Fikert, the founder of the mental healthcare provider, realised it would be important to be available to people struggling with anxiety and depression as the severity of the crisis became clear.
"There's been a huge increase in anxiety among our patients," Krystian says. "Anxiety is up by 10% from before COVID-19, which is quite significant."
Before the virus struck, MyMind was delivering more than 3,000 therapy sessions per month, and under its blended model, 90% of them were face-to-face, while 10% were by videoconference or phone.
"We decided we had to convert to being fully online," Krystian says. "We initially set up a timetable of one week to complete the conversion, but we got it done for everyone within four days. We already had the video sessions happening through our online system."
Krystian, trained as a psychologist, founded the non-profit company in 2006 in response to Ireland's complex mental health system. MyMind bypasses the need for clinical referral, long waiting lists and high-cost services.
MyMind costs much less than a typical psychotherapy session – €50 for 50 minutes, and as low as €20 per session for the unemployed, students and retirees. The company works with 120 therapists who provide care in 15 languages.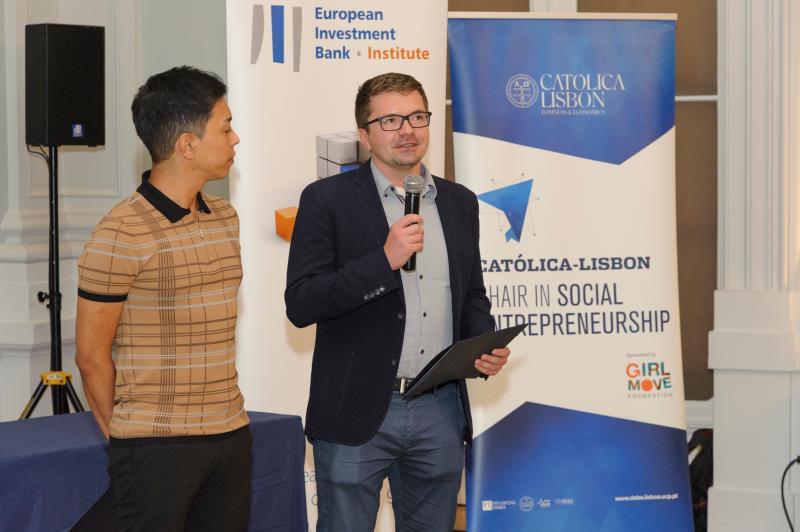 Reaching remote areas
MyMind's adjustment was more difficult for its clients, Krystian says. Many clients hoped to wait until the pandemic passed so that they could see their therapists face-to-face again, and they had postponed further sessions. But as the weeks passed, those clients and many new ones, distressed about the pandemic, have sought MyMind's services. "We expected to finish May with 2 500 sessions, which is a success," Krystian says.
MyMind is part of the alumni network of the European Investment Bank Institute's annual Social Innovation Tournament. The network is composed of tournament finalists and other entrepreneurs selected to attend an executive training programme organised with the Católica Lisbon Business School.
The temporary conversion to a model that is all online has had unexpected benefits. One of them is that more clients in rural and remote parts of Ireland are able to get support. Krystian expects face-to-face sessions to return after the crisis abates, but probably at a much lower rate. "It might be a truly blended model," he says. "Closer to 50-50."
On average, about 10% of Europeans are seeking mental health treatment or support, Krystian says. "After COVID-19, it's estimated that will grow to double or even triple that. This is the unfortunate reality. We expect the anxiety problem to really escalate in the aftermath."
In anticipation of that need, the Irish government is working with MyMind and other mental healthcare providers to offer free online sessions. Krystian says this programme is important because it can help people in the early stages of any kind of mental distress.
"We've seen in research and in our own 14 years of experience that when a client accesses service in the early stages of mental health difficulties, they can rebuild their coping mechanisms much faster," he says.