Bulgaria's Biovet expands its research labs and medical treatments, reinforcing Europe's leading position in animal health medicine
Remember being so sick that your muscles ached and just getting out of bed was a struggle? How would that feel if you were a 700-kilogram dairy cow? The animal refuses to walk or eat, and you can't make it feel better with tea or chicken soup. A farmer needs the right animal health medicine quickly.
Bulgarian company Biovet specializes in keeping animals healthy, especially on a farm. The firm is a global leader in animal health medicines and supplements.
"Animal health medicines are the cornerstone of a safe and secure food supply," says Anguel Jeliazkov, the chief executive of Biovet. "Vaccines are very important for food-producing animals, because we want to reduce any risk of diseases. Preventing and reducing animal illnesses keeps the food supply safe and helps farmers stay in business."
The European Investment Bank signed a EUR 100 million loan with Biovet in January to increase production and research in animal health and microbiology. The company, a unit of the global pharmaceutical firm Huvepharma, makes various medicines, including vaccines, as well as health supplements, for animals such as cows, sheep, horses, pigs and poultry.
EFSI boosts Bulgarian pharma sector
Biovet is one of the first Bulgarian companies to benefit from the European Fund for Strategic Investments, a programme launched by the Bank and the European Commission to give extra support to innovative companies.
"The expansion of Biovet is important because it supports animal health," says Venera Gandzhova, the EIB loan officer who handled the company's financing, "but it also helps the pharmaceutical sector, which is one of the leading industries in Bulgaria."
Key link in the food chain
Around the world, much more money is spent on medicines for humans than for animals. But animal medicines are an important link in the food safety chain. They help prevent infections and address many other health issues, such as flea and tick infestations, rabies, diabetes and cancer.
Petia Manolova, an EIB economist, realised how important animal medicine and health supplements are recently when her cat was not its normal, playful self. She took the cat to the veterinarian, who said her loyal friend had to take medicine and get some rest.
"I was standing at the veterinarian's counter, looking at the names of all the companies making animal medicines and realising that I now know a lot of these medicines, and they are all so important for the lives of animals," says Manolova, who also helped with the loan for Biovet.
Demand for better farm medicines
Biovet has more than 2,000 employees. It will add over 200 jobs in rural areas of Bulgaria with the new loan. Without this financing, the company would have had to delay its expansion and, therefore, wouldn't immediately meet a global rise in demand for better animal medicines.
The company has several plants around Bulgaria. It will build two new facilities using the EIB loan: a new fermentation factory to make nutritional supplements and medicines for animals and humans, and a facility to make animal vaccines. The fermentation facility will be located in Peshtera in southern Bulgaria, 120 kilometres southeast of the capital, Sofia. The vaccine plant will be in Razgrad in northeast Bulgaria.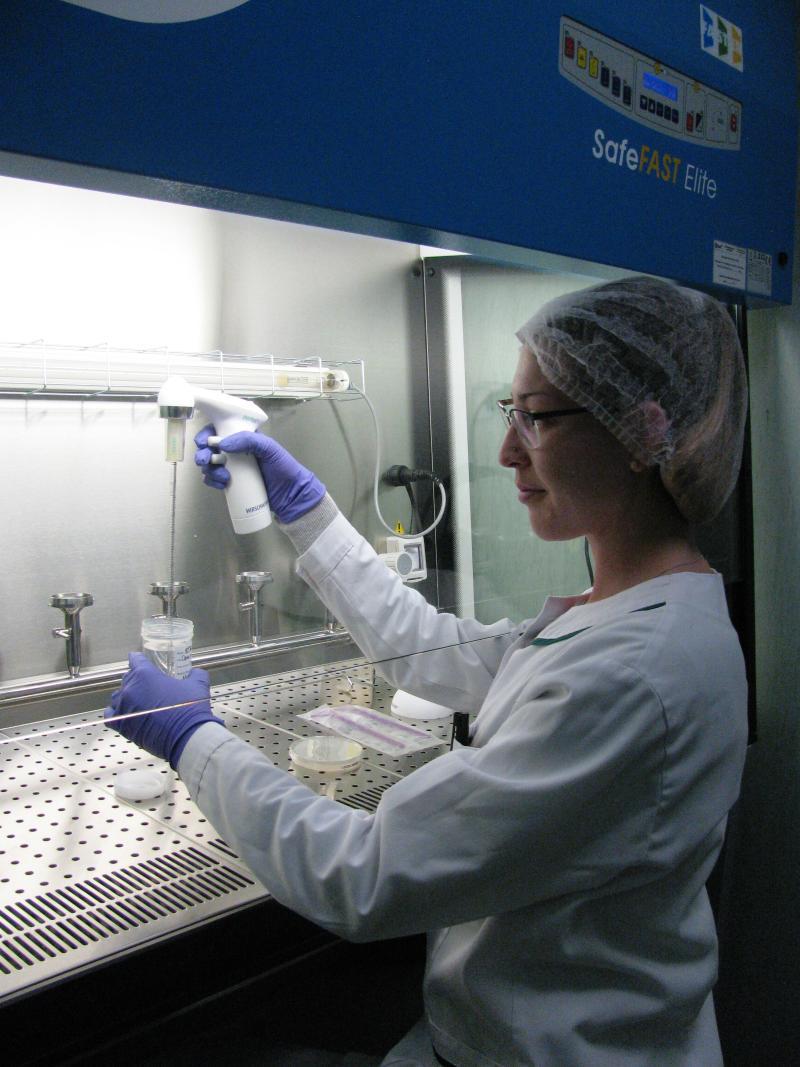 Fully integrated production
Biovet is unusual in its sector in Europe, because it is fully integrated. "This means that Biovet produces the active pharmaceutical ingredient, takes care of the final formulation of a medicine, and handles packaging and quality control," Jeliazkov says. An active ingredient is the part of a drug that causes the biological changes. Making the active ingredient is by far the most expensive and labour-intensive part of production.
 "The vast majority of EU animal health companies' production has been outsourced to China to save money," Jeliazkov says. But Biovet decided to stay in Europe. "This way, we produce finished animal health products of the highest standards."
As part of its expansion, the company will increase production of active ingredients for medicines by 30 percent and increase production of animal food supplements and health products by 50 percent. Across the globe, interest is rising for EU-certified animal health products, because they are considered safer, Jeliazkov says.
Back at Manolova's home, her cat is healthy and playful again after taking its medicine and resting.
"I'm happy I can play a small part in keeping all types of animals safe," Manolova says.