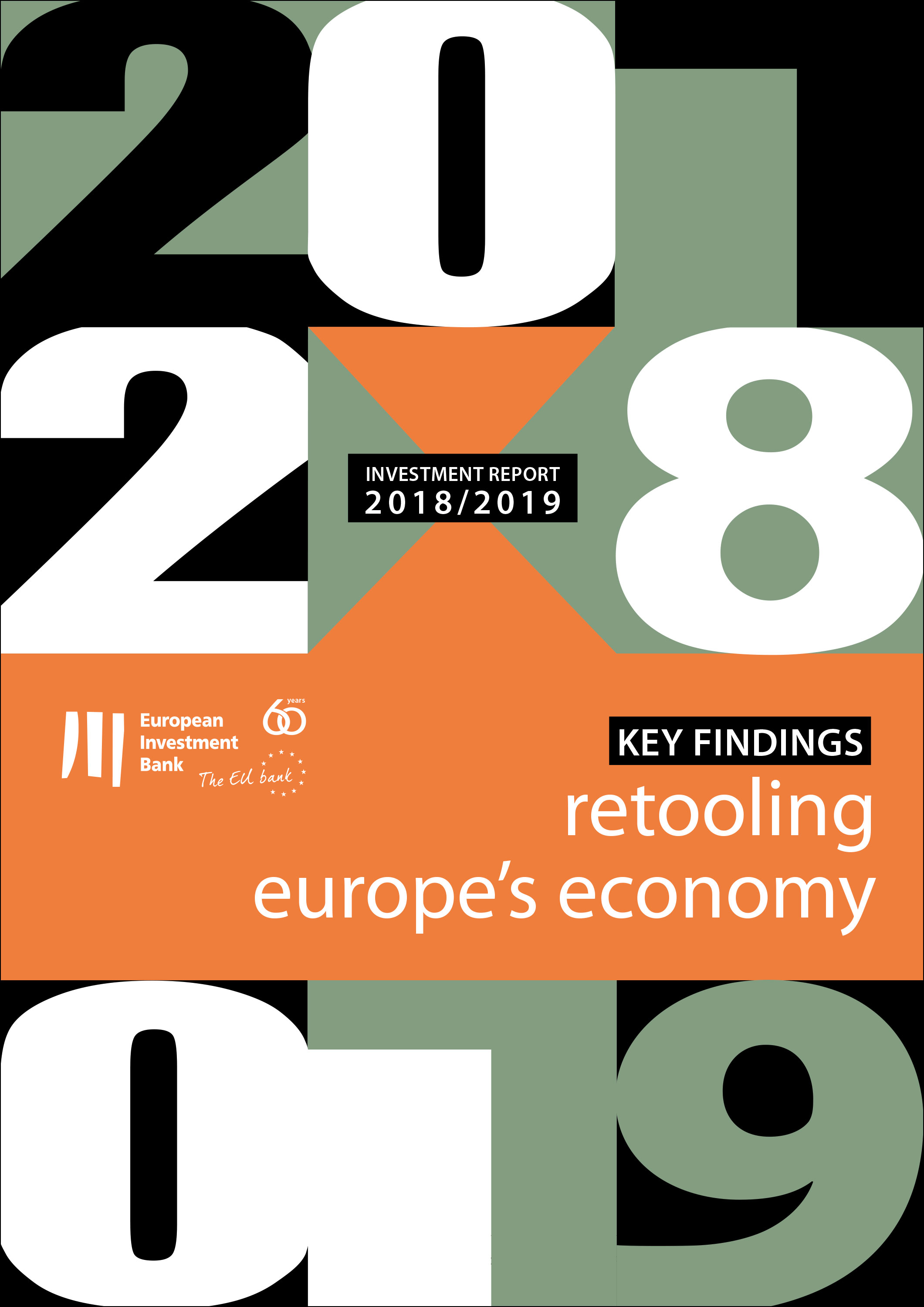 Description
The Investment Report, issued annually by the EIB, provides a comprehensive overview and analysis of investment and the financing of investment in the European Union. The report builds on a unique set of databases and survey data, including the annual EIB Investment Survey of 12 500 firms across Europe.
It provides critical inputs to policy debates on the need for public action on investment, and on the types of intervention that can have the greatest impact.
These key findings, provide a short accessible summary of the main report's messages.