Other publications you may like...
Municipalities will be at the forefront of the public investment called for under EU pandemic recovery plans. Our new report delves into their investment needs, gaps and financing constraints.
This Fraud Investigations Activity Report covers the activities of the Inspectorate General's Fraud Investigations Division (IG/IN) in 2020.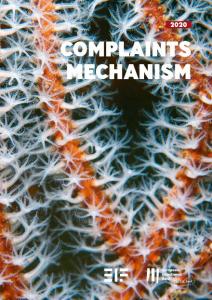 Any concerns about an EIB Group activity or project? The Complaints Mechanism listens to citizens and ensures their voice can be heard. Have a look at its Activity Report for 2020.