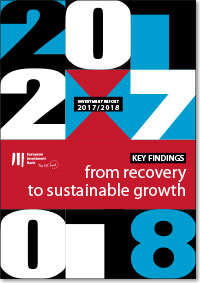 This document presents a summary of the key findings of the EIB Investment Report 2017/2018.
As the bank's flagship research report, the Investment Report aims to deepen our understanding of investment and investment financing in the EU.
It presents and analyses the new 2017 release of the EIB Investment Survey (EIBIS) of businesses in the EU, which this year also includes a Europe-wide survey of municipal authorities.