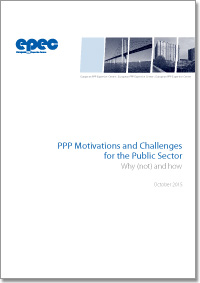 Description
Policy-makers and project procuring authorities make reference to a range of motivations to justify the use of Public Private Partnerships (PPPs).
This report seeks to identify the key motivations that have been used in communicating the rationale to use PPPs.
This report assesses the available research material to help identify the principal motivations and challenges for public authorities in implementing PPPs.