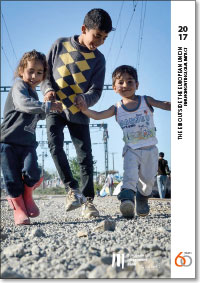 Click here for the newest edition of this publication.
Description
To confront enormous global challenges such as climate change, poverty and migration, the EIB conducts one-tenth of its activity outside the EU.
In 2017, the Bank signed 100 new projects beyond the EU's borders, for which it will lend EUR 7.2 billion. From the Sustainable Development Goals to impact finance, this report highlights the results of our activities and demonstrates our impact on global development.