The Western Balkans
The Western Balkans Region comprises Candidate Countries Albania, North Macedonia, Montenegro and Serbia; and Potential Candidate Countries Bosnia and Herzegovina and Kosovo*.
The EIB is the leading international financier in the Western Balkans and has been active in the region since 1977. Since 2007, the Bank has financed projects totalling EUR 7bn. In 2017, the EIB signed financing contracts amounting to EUR 330m in the Western Balkans.
Besides continuing our support for reconstruction and upgrading of public infrastructure, since 2010, the EIB has expanded its work in the Western Balkans into many new areas, such as health care, education and research and development.
We also have started helping the private sector, making foreign direct investments and offering assistance to small and medium-sized enterprises (SMEs).
Our stories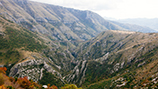 Montenegro's railway was the largest and most expensive infrastructure project in the former Yugoslav federation. But now it has fallen into decay. With the European Investment Bank's help, the railway plans a comeback.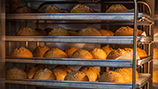 Back in January 1986, Ilija Pavlickovski took out a lease on a small bakery in Šuto Orizari, the second-smallest municipality of Skopje. An EIB-funded loan helped his bakery grow and diversify. His company has now become a nationally recognised brand.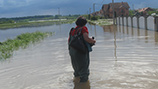 The heaviest rain in recorded history hit southeastern Europe in May 2014. Serbia and Bosnia and Herzegovina suffered most.
Cooperation with other institutions
The EIB co-finances major projects in the region with other International Financial Institutions, particularly the European Bank for Reconstruction and Development (EBRD), the World Bank and the Council of Europe Development Bank, as well as with bilateral donors. 
Since 2009, the EIB, the European Commission, the Council of Europe Development Bank and the European Bank for Reconstruction and Development have been cooperating under the Western Balkans Investment Framework (WBIF). This provides a joint grant facility and a joint lending facility for priority investments in the region. The objective is to simplify access to credit by pooling and coordinating different sources of finance and technical assistance, with a focus on infrastructure sectors, including social infrastructure.
A further joint initiative, with the same partners and the European Investment Fund (EIF), is the Western Balkans Enterprise Development and Innovation Facility (WB EDIF), launched in December 2012. This aims to improve access to finance for SMEs in the region, helping to develop the local economy and regional venture capital markets, while promoting policy reforms to support access to finance through financial engineering instruments. The initial capital of the WB EDIF was EUR 145 million, which will effectively translate into over EUR 300 million of direct financing for high growth and innovative SMEs in the Western Balkans.
---
* This designation is without prejudice to the positions expressed by the EU Member States on Kosovo's status and is in line with United Nations Security Council Resolution No. 1244/1999 and the International Court of Justice Opinion of 22 July 2010 on Kosovo's declaration of independence.
---
---