The European Investment Bank (EIB) is taking part in European Mobility Week (16-22 September), which seeks to improve public health and quality of life by promoting clean mobility and sustainable urban transport.
Follow us on the dedicated EIB webpage, where you can find videos, blogs and stories about the EIB and sustainable transport.
You can also find videos on our Youtube channel or keep up to date with our #MobilityWeek Twitter Moment.
The EU bank has financed a wide range of urban mobility projects throughout Europe and the world, from metro networks in Athens, Bangalore, London, Quito, Sofia and Warsaw to tramways and electric buses in many large and smaller cities. The Bank also finances cities' revitalisation and modernisation projects that often include the creation of pedestrian areas, cycling paths and low-energy means of travelling, and which aim to reduce pollution and traffic congestion. 
"Over 70% of Europeans live in urban areas, a figure likely to increase in the future", said EIB Vice-President Vazil Hudák, who oversees the financing of sustainable urban mobility. "An urbanised population needs fast, reliable and safe transport systems, which must also be clean and offer choice. Better mobility facilitates social cohesion, economic growth and employment. This is why transport is by far the largest sector in which the European Investment Bank has been active since its foundation, and why sustainable urban transport has become central to our agenda".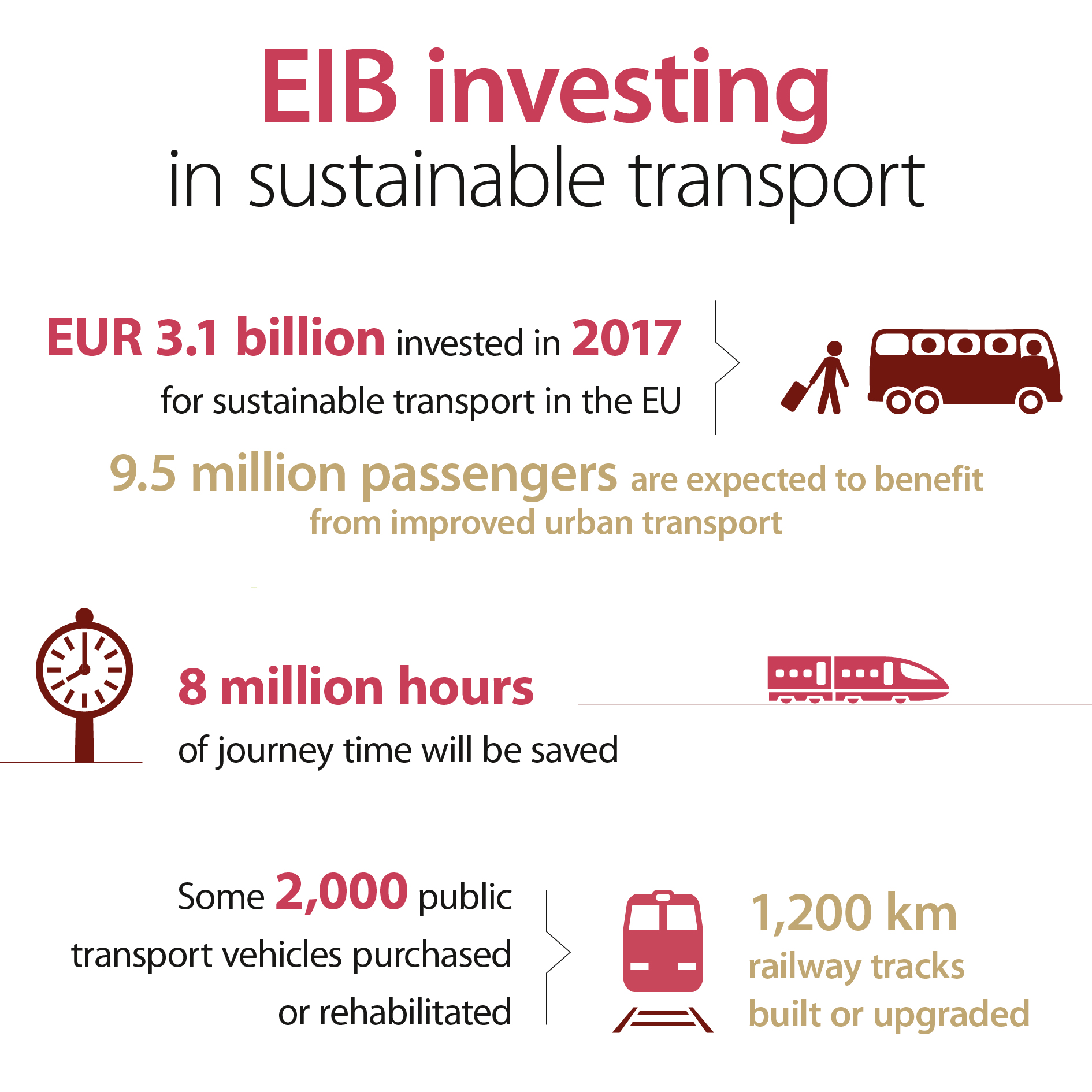 The EUROPEANMOBILITYWEEK  campaign provides the perfect opportunity to present sustainable mobility alternatives to local residents and to explain the challenges that cities and towns are facing. By taking part, towns and cities can showcase the benefits of cleaner transport choices and make progress towards better mobility in Europe.
The campaign gives people the chance to explore the role of city streets and to experiment with practical solutions to tackle urban challenges, such as air pollution.
EUROPEANMOBILITYWEEK 2018 is focusing on "multimodality" – the mixing of transport modes within the same journey or for different trips.