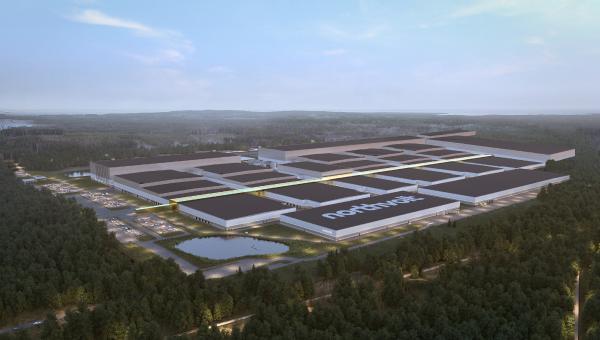 Back in 2018, when the EIB agreed its first loan with Swedish battery producer Northvolt, not many people outside tech circles had heard their name. Now, after proving that their concept of a lithium-ion battery worked, and following deals with the likes of Scania, BMW and Volkswagen, the company has announced the assembly of their first lithium-ion battery cell at their gigafactory in Northern Swedish Skellefteå.
"Renewable energy storage is the key to a carbon-neutral society, and batteries are the key to getting there," says Peter Carlsson, the CEO of Northvolt and formerly an executive at electric car giant Tesla. "I'm trying to show Europe that carbon-free energy can be better stored and distributed with higher quality and lower costs and made more sustainable and truly available. I want to inspire change and flick a switch for Europe."
Werner Hoyer, EIB President, said: "The shift to a low-carbon economy requires investment in fundamental technology change. We are thrilled about Northvolt's achievements and look forward to supporting, together with the European Commission, more innovative projects that promote clean energy and help fight climate change."
As electric vehicles become more popular and their production rises rapidly, manufacturers mostly still rely on batteries imported from Asia. Now, Northvolt is confident that Europe is changing the playing field.
The European Investment Bank, with backing from the European Commission, first supported Northvolt's 'demonstration line' of its concept in Västerås, not far from Stockholm. The following step was to increase the scale, which meant designing, planning and building Europe's first-of-a-kind advanced battery plant. Again, the EIB made sure that Northvolt could count on the financing it needed, with support from the EU. Fast-forward a couple of years, a gigafactory, called Northvolt Ett - which means "one" in Swedish - shows that for Northvolt this is really only the beginning.