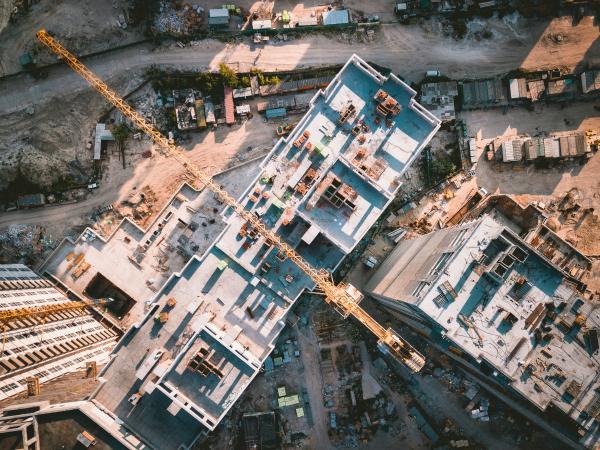 The funds provided under the NRRP (National Recovery and Resilience Plan) and managed by the European Investment Bank (EIB) will help to strengthen the integrated urban plans of 14 cities.
Around 40% of the resources will go to southern Italy (Mezzogiorno).
The Fund will operate through Equiter financial intermediaries, alongside the Intesa Sanpaolo Group, and Banca Finint, in collaboration with Finint Investments SGR and Sinloc S.p.A.
The Fund aims to strengthen the integrated urban plans of the 14 Metropolitan cities of Italy, supporting private projects designed to enhance sustainable urban regeneration and economic revitalisation. This is the main objective of the €272 million thematic fund launched by the Interior Ministry and the European Investment Bank (EIB).
The EIB will mobilise the resources under the NRRP, made available through an agreement between the EIB and the Ministry of Economy and Finance (MEF), via the financial intermediaries Equiter, in collaboration with the Intesa Sanpaolo Group, and Banca Finint, in tandem with Finint Investments SGR and Sinloc S.p.A., selected following a public call for expressions of interest. Equiter, together with Intesa Sanpaolo Group, will manage resources of up to €163.2 million while Banca Finint, alongside Sinloc S.p.A., will have available funds of up to €108.8 million.
The Thematic Fund for Urban Integrated Plans will help attract private investment and, along with NRRP resources, aims to finance projects to promote sustainable urban regeneration, social inclusion, energy efficiency and digital innovation.
The planned operations will contribute to the renovation, enhancement and conversion of abandoned areas or buildings with the aim, among other things, of improving their energy efficiency. Further investments are planned to promote sustainable, digital mobility and the redevelopment and safety of urban spaces, which will have a major impact on developing the country's economic and entrepreneurial fabric.
The funding, of which 40% will go to the Mezzogiorno, will be distributed by financial intermediaries in the form of loans, equity and/or quasi-equity products based on the evaluation of projects and will help to sustain the working capital and investment cost needs of businesses.
"With this thematic fund the EIB, the EU bank, will support long-term investment under the NRRP to promote sustainable, functional and inclusive urban regeneration," said EIB Vice-President Gelsomina Vigliotti.
"This initiative combines public and private resources in order to support further urban regeneration projects in cities to enhance the compatibility, inclusion and quality of life of residents," said Prefect Claudio Sgaraglia, Head of the Interior Ministry's Department for Internal and Regional Affairs.
"We are delighted to have been selected by the EIB as advisor for the Integrated Urban Plans Fund, which we will implement together with our partner Intesa Sanpaolo. Such funding for these cities provides a strategic opportunity for urban regeneration and the development of projects meeting environmental sustainability and social cohesion goals in accordance with the requirements of the European Union," said Equiter CEO Carla Patrizia Ferrari.
"Thanks to the experience and collaboration of Sinloc SpA, Banca Finint and Finint SGR will actively promote this project in order to achieve the goals of the Thematic Fund for Urban Integrated Plans. These are priority objectives for our Group because urban regeneration, environmental sustainability and social inclusion help to revitalise local economies by combating an element of vulnerability that was exacerbated by the COVID-19 pandemic," said Banca Finint Group CEO Fabio Innocenzi.
Background information
The European Investment Bank (EIB) finances projects in four priority areas: infrastructure, innovation, climate and environment, and small and medium-sized enterprises (SMEs). Between 2019 and 2022, the EIB Group provided more than €45 billion in financing for projects in Italy.
Equiter S.p.A. is an investor and financial advisor in the infrastructure and innovation sectors. The company selects, conducts and manages direct and indirect venture capital investments to promote regional socioeconomic development and sustainable growth in the long term, according to the logic of impact finance. Equiter is a professional manager and long-term investor with a significant track record in the implementation of greenfield investments. Equiter S.p.A. has a unique shareholding structure, involving three of the largest Italian banking foundations — Compagnia di San Paolo, Fondazione Cassa di Risparmio di Torino and Fondazione Cassa di Risparmio di Cuneo — backed by the strength of the Intesa Sanpaolo Group.
The Banca Finint Group operates in the Italian corporate and investment banking, structured finance, wealth management and asset management markets. Founded in late 2014, Banca Finint was created after more than 40 years of activity of Gruppo Finanziaria Internazionale, founded in 1980 by Enrico Marchi. In 2016 the Banca Finint Group was established, with Banca Finint as the parent company. Banca Finint specialises in activities mainly related to debt capital markets (minibond and specialised lending) and the structuring and management of securitisation, covered bonds and structured finance transactions, also providing advisory services for extraordinary finance operations and the implementation of basket bond transactions, supporting businesses and the real economy in the areas in which it operates. The banking group comprises Finint Investments SGR, the asset management company active in managing securities and real estate funds driven by different strategies in line with the needs of its national and international investors; Finint Private Bank, which provides advisory services to private clients and families and an investment platform; and Finint Revalue, a credit asset management company. The Group's headquarters are in Conegliano (TV). It has offices in Milan, Rome and Trento and over 550 employees, with 190 financial consultants in 62 regional offices and €10 billion euros of assets under management.
The remit of Sinloc — Sistema Iniziative Locali S.p.A. — is support for local development. It provides consultancy and investment services in Italy and Europe and promotes development, mainly through infrastructure, with feasibility studies, technical assistance and investments in public-private partnership projects. It supports local institutions and companies in project configuration and research and the effective use of domestic and EU financial resources. The Group's capital base contains 11 banking foundations.