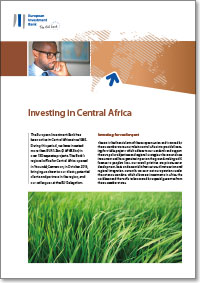 Description
The European Investment Bank has been active in Central Africa since 1965.
During this period, the EIB has invested more than EUR 1.3bn (XAF 853bn) in over 130 separate projects.
The Bank's regional office for Central Africa opened in Yaoundé, Cameroon, in October 2016, bringing us closer to our clients, potential clients and partners in the region, and our colleagues at the EU Delegation.