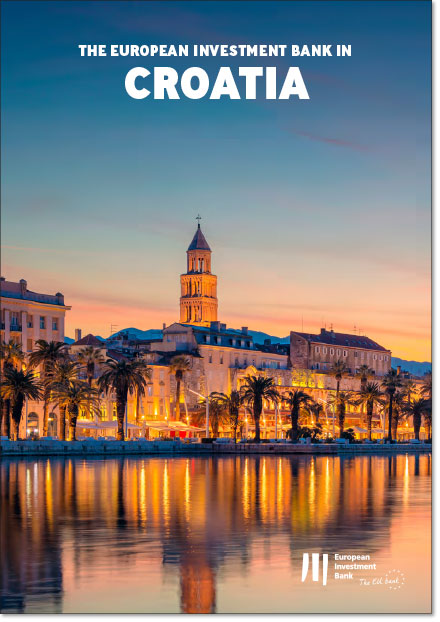 Description
Since 1977, the European Investment Bank has partnered with private Croatian companies and with the country's public sector to provide affordable long-term financing and crucial advice that improves everyday life for Croatian citizens.
We have signed more than €6.5 billion in financing in Croatia to support regional development, strengthen economic competitiveness and boost the water, healthcare, transport and energy sectors.
As the EU's climate bank, the European Investment Bank pioneers improvements in energy efficiency and protects biodiversity and the environment in Croatia. Our climate finance also helped Rimac Automobili, a Croatian company, become a global leader in electro-mobility innovation.