Water and wastewater management
A safe and reliable supply of water and the protection of water resources are essential for human life and ecosystems.
By 2025, 800 million people will be living in countries or regions with absolute water scarcity, and the stress of diminishing water resources will be felt by two-thirds of the world's population. This, alongside ageing or insufficient infrastructure and poor water and wastewater management has a lasting impact on people, economic activities and the environment.
As the largest lender to the global water sector to date, with almost EUR 64bn for some 1 400 projects, we are making water security for economic growth a priority. In 2018 we provided EUR 2.4 billion for water related projects.
Our impact in 2018

Approach
The EIB supports investment to:
increase secure access to water resources
protect against destructive water-related events
ensure reliable provision of sustainable and affordable water and wastewater-related services both in quantity and quality to all stakeholders, and
promote the increase in energy efficiency measures and recovery mechanisms.
For wastewater our lending comprises facilities for treatment and disposal of residual waste, and increasingly, infrastructure aimed at increasing the levels of materials and bio-waste recycling, where the latter can also enable generation of renewable energy from bio-gas.
This integrated approach - water for energy and at energy for water - aims to ensure that both water and energy resources are developed sustainably  and that water and energy services are produced and consumed efficiently. Efficient allocation is based on the consideration of all end-user needs and is therefore a cornerstone of water, energy and food security.
In the spotlight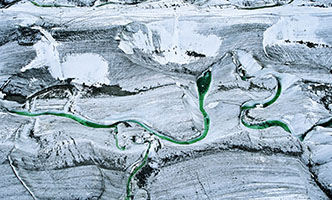 On water by Yann Arthus Bertrand
Water has been intrinsically connected to life since the dawn of time, and is one of our planet's vital elements. The French award-winning photographer, Yann Arthus Bertrand, writes for EIB on why water matters. Read the essay
Stories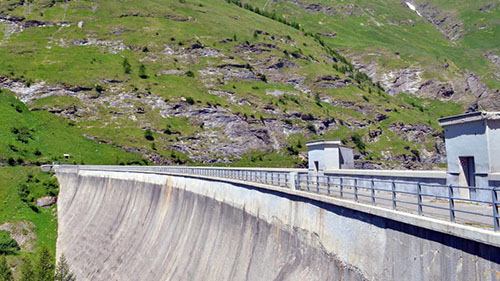 Water is more important to economic growth than you might think. An EIB water project in Turin has great impact on businesses and it's sure to increase economic activity.
A project to produce rice on a large scale on the Senegal River delta is improving conditions for local farmers and creating plenty of diverse jobs..
Listen how we do it:
Our EIB water experts tell the story of the creation of the hydrobond, a bond where the underlying issuers of the security are water companies.
Publications
The Water Sector Lending Orientation sets out the Bank's investments orientation in the sector. It provides stakeholders with information regarding the Bank's approach when assessing the acceptability of projects.

Between 2008 and 2012, EIB direct lending to water-related projects amounted to some EUR 17bn of which 89% was for schemes in the EU.
The EIB is helping countries within and outside Europe to adapt their water-management strategies to climate change and essential cuts in energy consumption.
Discover all our water and sewerage projects
Products
We have a wide range of products to support public and private investments offering flexibility, expertise and creativity to get projects off the ground
---
---
---