Monetisation of EU Allowances
As part of the NER300 initiative, the European Commission (EC) appointed the EIB for the sale of 300 million EU Allowances (EUAs) which were divided in two tranches of 200 million EUAs - sold between 05 December 2011 and 28 September 2012 - and 100 million EUAs - sold between 14 November 2013 and 11 April 2014.
The EIB sold the 300 million EUAs for a total value of EUR 2,16bn (before deduction of expenses and EIB fees) at an average sale price of EUR 7.19 per EUA.
All the sales were performed on a forward basis with delivery in December 2013 (210.55 million EUAs) and December 2014 (89.45 million EUAs).
Overview of NER300 monetisation process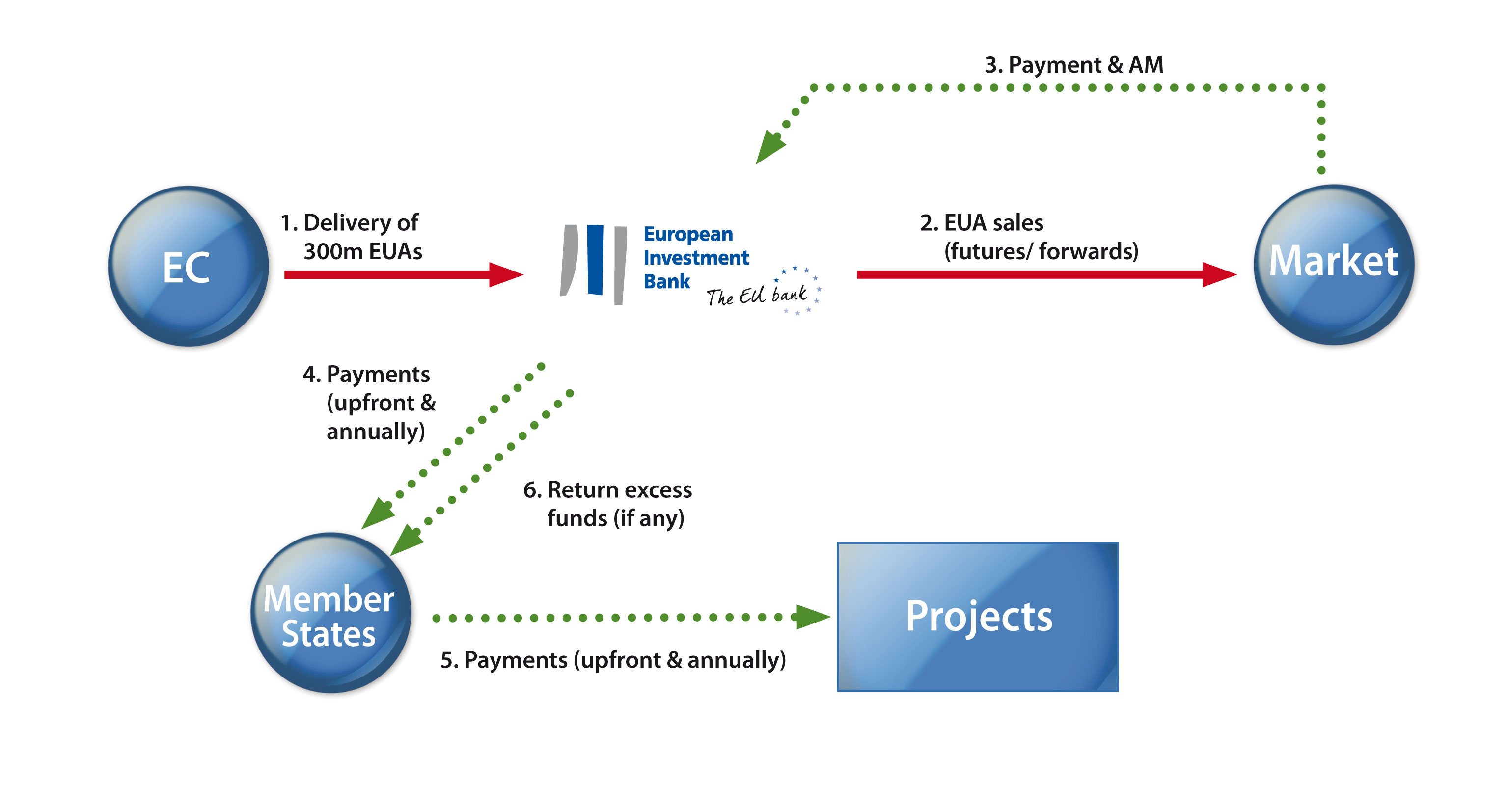 Payments to the projects will occur in accordance with the award decision and the legal instrument agreed between the Member States and the projects sponsors.
The EIB published monthly reports, covering data on overall sales volumes, sales channels and prices.
The "Monthly reports on the NER300 monetisation" can be found at http://www.eib.org/products/ner-300/reports.htm.
The "Summary report on the monetisation of 300 million EU allowances (EUAs)" can be found at
http://www.eib.org/attachments/ner_summary_report_en.pdf
.
---