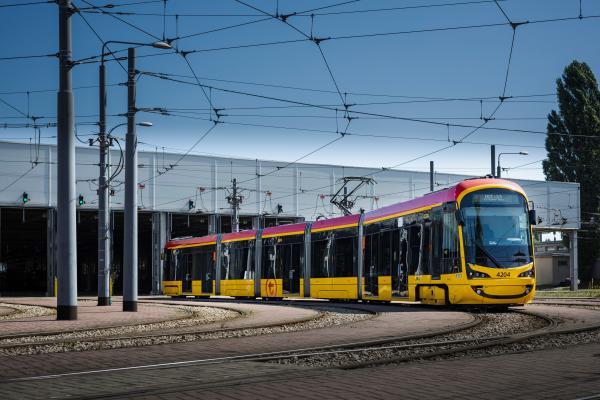 €7.9 billion for business investment and corporate innovation
€6.9 billion for sustainable transport
€4.6 billion for clean energy, climate action, water and food security
€4.1 billion for hospitals, polio eradication, immunization and HPV vaccination
€1.3 billion for education and urban development
EIB Board backs creation of new Global Gateway Fund
The Board of Directors of the European Investment Bank (EIB) today approved €23.6 billion of new financing to support new business, transport, health, education, clean energy and climate action investment across Europe and around the world.
"The investments approved by the EIB Board today reflect the EU Bank's commitment in responding to very challenging economic and geopolitical circumstances that unravelled during 2022. The Bank leveraged on its track record as a major investor in climate action, energy and technology to strengthen Europe and its partners at this critical time", said Werner Hoyer, President of the European Investment Bank.
The EIB Board also decided the creation of a new Global Gateway Fund, a fund of funds intended to provide equity and debt financing for high-impact infrastructure, clean energy and human development projects around the world. The Fund will be an integral part of the EU Bank's contribution to the EU's Global Gateway initiative.
€7.9 billion for business investment and corporate innovation
The EIB Board of Directors meeting in Luxembourg today backed new initiatives to strengthen private sector financing initiatives with local banks and lending partners in Belgium, France, Germany, Ireland, Italy, Luxembourg, Poland, Spain and the Netherlands.
This includes new targeted business lending programmes to improve energy efficiency and cut carbon emissions, accelerate sustainable investment by agri-business and encourage greater adoption of low-carbon vehicles for business use.
New financing for business investment in Armenia, Azerbaijan, Argentina, Georgia and Israel, microfinance lending in Egypt and financial inclusion Jordan, as well as support for female and young entrepreneurs in West Africa, strengthening resilience of microfinance institutions impacted by COVID-19, was also approved.
Direct large scale corporate innovation financing agreed today will support business investment by automotive, aerospace, access control, construction equipment and robotics companies and enhance steel production and high-tech engineering technologies.
€6.9 billion for sustainable transport
The EIB Board approved financing for new sustainable transport investment including upgrading high-speed rail and improving urban transport.
Financing was agreed for new trams and trains for urban transport in Brussels, Budapest, Krakow, Munich, Valencia and Warsaw, construction of the new automated Metro Line 15 in Paris, modernisation of intercity railways in Poland and Slovakia, upgrading motorways in Hungary, Poland and Romania and construction of a new container terminal in Cadiz.
Support for transforming the Dakar urban bus network and upgrading a key transport route in rural Tunisia was also approved.
€4.6 billion for clean energy, climate action, water and food security
New support for energy investment approved today included financing a new 960 MW offshore wind farm, improving the interconnection of the Northern Cyclades islands to the Greek national transmission network, strengthening electricity distribution in Sweden and biofuel production in Spain and modernisation of the Czech electricity transmission network.
The Board approved a new streamlined financing initiative to support large scale wind and solar power generation in Bangladesh, backing for onshore wind farms in Brazil and equity investment in renewable energy projects across Africa.
New initiatives to restore irrigation networks in Georgia and address shortages of cereals and strengthen resilience of food supply in Egypt and Tunisia were also backed.
€4.1 billion for hospitals, HPV and malaria vaccination and polio eradication
EIB backing for construction of a new hospital in Nantes, modernisation of healthcare facilities in Spain and Poland and construction of long-term care facilities for older people in Germany was agreed.
New support for Gavi, the Vaccine Alliance, to enhance routine immunisation, scale up HPV vaccination to prevent cervical cancer and vaccination against malaria, and support for sustainable regional vaccine manufacturing, particularly in Africa was approved alongside backing the Global Polio Eradication Programmes, to be implemented by the World Health Organisation and UNICEF.
€1.3 billion for education and urban development
New EIB financing to support urban development in Bulgaria and Spain, regional development in Croatia, France and Poland was agreed in addition to financing for renovating schools in Finland, modernisation of higher education research in France and streamlined financing for higher education in Romania.