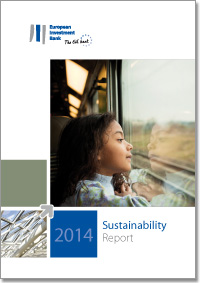 Click here for the newest edition of this publication.
Sustainability lies at the heart of everything the EIB Group does and shapes its activities and investment decisions. This report is a testament to the achievements of the best corporate responsibility standards followed by the EIB Group.
As the EU Bank and GRI organizational stakeholder, the EIB Group follows the GRI G4 reporting guidelines. This report is prepared according to the GRI G4 guidelines at the comprehensive option.