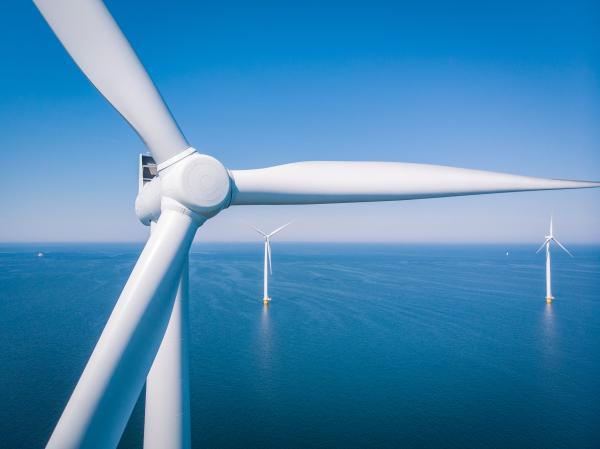 A €2 million grant from the EIB will finance a feasibility study conducted by Masen.
This technical assistance will help improve understanding of the Moroccan Atlantic coast's offshore wind energy potential.
It will contribute to the development of wind energy expertise and could pave the way for an initial small-scale offshore wind pilot project in Morocco.
On Thursday 15 September, the European Investment Bank (EIB) — the EU climate bank — and Masen (Moroccan Agency for Sustainable Energy) signed a cooperation agreement concerning a €2 million grant to finance a feasibility study that could pave the way for an initial small-scale offshore wind energy pilot project in Morocco. This Masen-led technical assistance initiative will improve understanding of the feasibility of this technology in Morocco. This study is part of Masen's activities as a key player in renewable energy in Morocco. The country plans to secure more than 52% of its electricity mix using renewable sources by 2030.
The goal of this initiative is to perform a technical and economic evaluation of a potential offshore wind energy project, produce and analyse preparatory studies necessary for the project in technical, economic, environmental and social terms, and complete a detailed assessment of the risks and challenges involved.
The evaluation mission will benefit from EIB Group expertise in the development of a new generation of floating offshore wind turbine platforms. The EIB has recently concluded three financing agreements for France's first floating foundation wind farms, with the support of the European Commission. The Bank also has proven experience in financing offshore wind farms in Europe, including projects in Portugal, Norway and Scotland.
This technical assistance operation falls under the FEMIP Trust Fund, an EIB-managed fund created in 2004 and receiving funding from 17 EU Member States, the European Commission and the United Kingdom. It aims to facilitate investment and close financing gaps in the EU Neighbourhood, promoting the development of the private sector and socioeconomic infrastructure in the Mediterranean by financing the preparation and implementation of projects, capacity building initiatives and venture capital.
"The financing of this study assessing Morocco's offshore wind energy potential is fully in line with the EIB's strategy to accelerate the development of renewable energy and support innovation. As the EU climate bank, our role is to provide financing and solutions to combat climate change more effectively," said EIB Director of Operations in the European Union's Neighbouring Countries Lionel Rapaille. "Our technical assistance operation will contribute to Morocco's ambitious climate goals and to the development of a new cutting-edge sector across the continent."
Background information
European Investment Bank (EIB)
The EIB has been a key partner for Morocco for 40 years. It finances the development and implementation of important projects in vital sectors of the Moroccan economy such as business support, agriculture, water and sanitation, education, health, transport and even renewable energy.
EIB Global is the EIB Group's new specialised arm dedicated to increasing the impact of international partnerships and development finance. It is designed to foster strong, focused partnership within Team Europe, alongside fellow development finance institutions, and civil society. EIB Global brings the Group closer to local people, companies and institutions through our offices across the world.