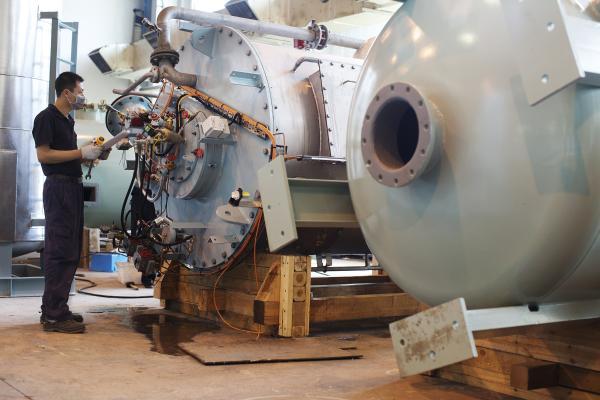 The development of more environmentally friendly ship engines and power plants will receive a further boost thanks to the fourth loan agreement between the European Investment Bank (EIB) and Wärtsilä, a leading supplier of power solutions for the marine and energy markets.
Under the agreement, signed today in Helsinki, the EIB will provide a EUR 150 million loan for the continuation of Wärtsilä's research, development and innovation (RDI) activities in Finland, Italy, Switzerland and several other European countries. The project will involve the development of engines and power plants that are cleaner, more efficient and more reliable with higher levels of automation, lower lifecycle costs and an improved environmental performance. New maritime emissions requirements are expected to increase the demand for clean engines and a similar trend is evident in land-based power plants.
The EIB strongly promotes the knowledge economy. The company conducts its RDI both internally and in close cooperation with European universities and research institutes, enabling such institutions to carry out advanced applied research and also creating and spreading technological know-how.
"We are pleased to sign this agreement with Wärtsilä, which will bring substantial benefits to the transport and energy sectors in terms of environmental performance and fuel efficiency. These are central considerations for the EIB's involvement in RDI projects in the maritime and power generation sectors," said EIB Vice-President Jonathan Taylor.
"This highly appreciated loan is a fourth RDI funding agreement between EIB and Wärtsilä. The first R&D loan was signed already in 2003. The loan is an important building block in the long-term funding of investments in research and development work. Cutting edge R&D operations are the key to retain the position of the most competitive supplier in a fast changing global market," says Raimo Lind, Senior Executive Vice President and CFO, Wärtsilä Corporation.