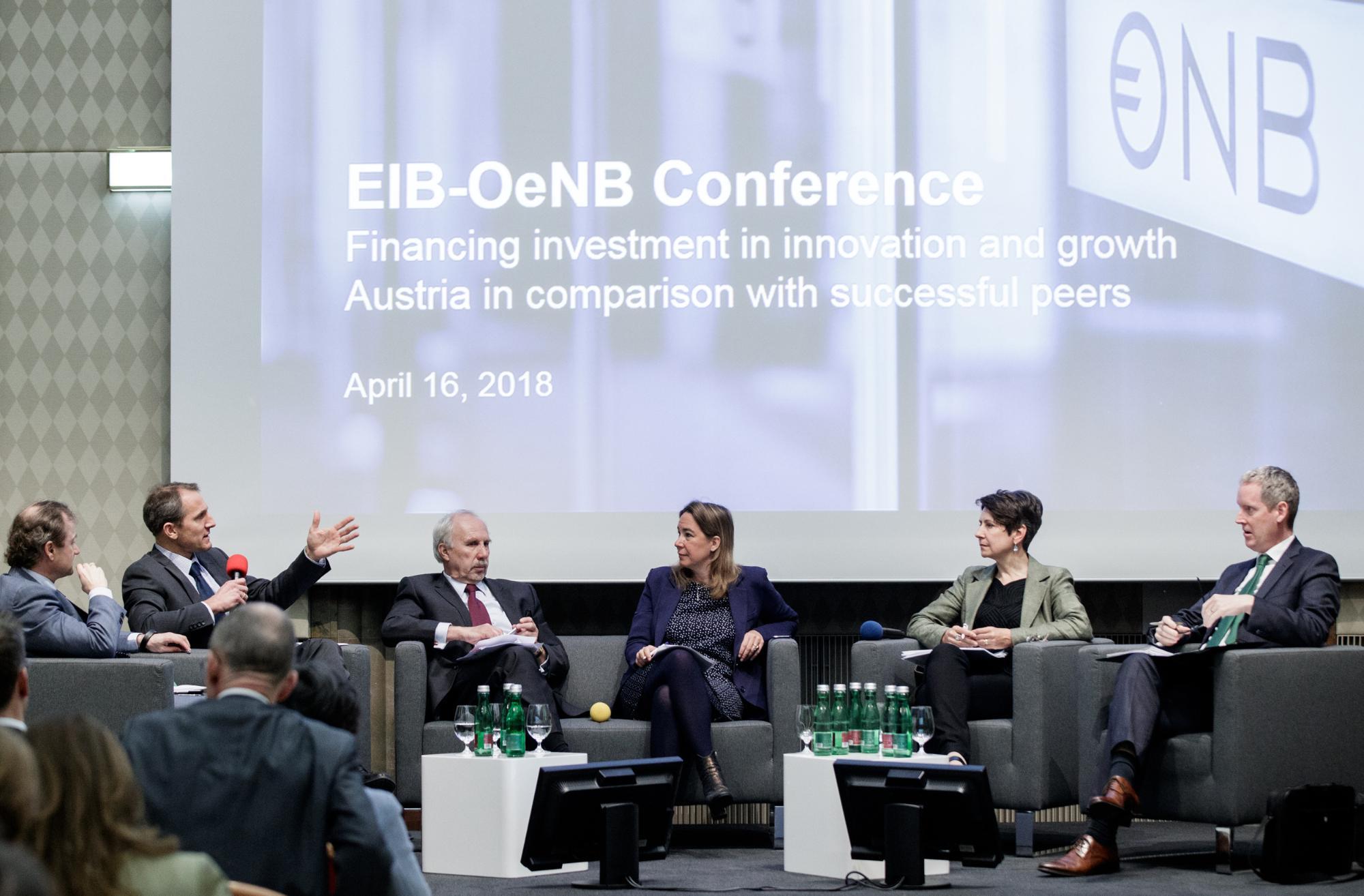 As part of a series of events organised to debate current trends in investment and investment finance at the national level in different EU Member States, the EIB co-organised a half-day conference on "Financing investment in innovation and growth - Austria in comparison to successful peers" with the Austrian National Bank (OeNB).   
The annual EIB Survey on Investment and Investment Finance (EIBIS) is an EU-wide survey that gathers qualitative and quantitative information from 12,500 SMEs and larger non-financial companies in all 28 EU Member States on investment activities, their financing sources and needs, and challenges that businesses face. The EIBIS reveals that although investment is recovering in Europe, that recovery is slow and uneven among countries and asset classes. Understanding the reasons behind this slow recovery in investment is key to defining appropriate intervention policies.
In Austria, investment spending has been broad-based and strong, driven increasingly by investment in capacity expansion. For a sustainable continuation of the investment cycle, the provision of sufficient funding is necessary. Financing conditions are generally supportive due to the accommodative monetary policy stance.
The joint OeNB-EIB conference discussed whether market participants and economists see room for improvement in the allocation of capital, whether structural investment needs are addressed efficiently and whether innovative firms have appropriate access to finance. High-level experts and eminent practitioners discussed the funding framework for business investment in general and the situation of innovative SMEs and start-ups in particular.