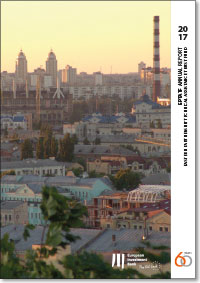 Click here for the newest edition of this publication.
Description
The Eastern Partnership Technical Assistance Fund (EPTATF) started in December 2010 as a trust fund with multiple Donors, covering multiple sectors. It was designed to enhance the European Investment Bank's work in the Eastern Partnership Countries and provide better technical assistance.
In 2017, the fund was replenished with additional paid-in contributions of EUR 4.3 million from Austria, Germany, Lithuania, Sweden and the UK.
By the end of 2017, the EPTATF had received pledges from contributors worth EUR 39.2 million. Countries eligible for EPTATF support are Armenia, Azerbaijan, Belarus, Georgia, Moldova and Ukraine. The fund is also open to cross-border and regional projects.