Other publications you may like...
This publication reports the annual progress in the implementation of the EIB's Diversity and Inclusion Strategy by giving an overview of ongoing activities and achievements at year-end 2021.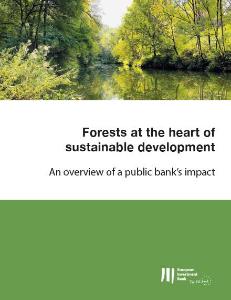 Forests provide a natural habitat for a vast range of animals and plants, and they provide valuable materials for a wide range of companies. The planet cannot survive without healthy forests.
This report provides an overview of sustainability in the forestry sector.