Other publications you may like...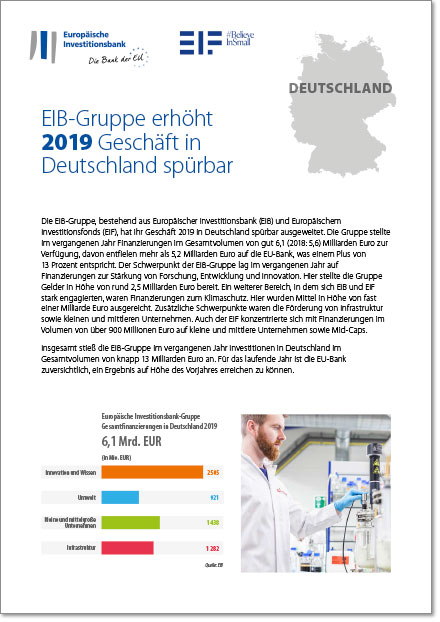 Die Gruppe stellte im vergangenen Jahr Finanzierungen im Gesamtvolumen von gut 6,1 (2018: 5,6) Milliarden Euro zur Verfügung, davon entfielen mehr als 5,2 Milliarden Euro auf die EU-Bank, was einem Plus von 13 Prozent entspricht.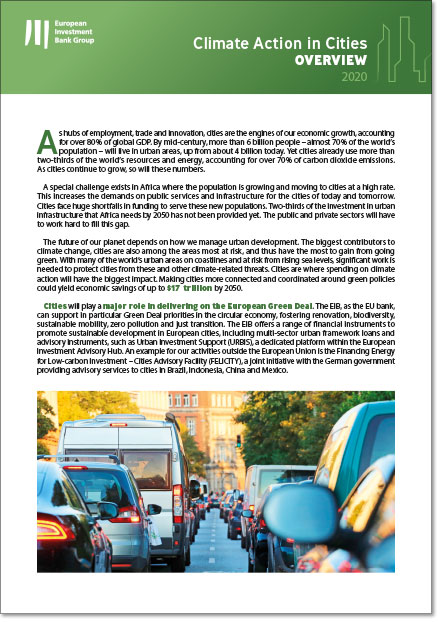 This publication gives an overview of the European Investment Bank's contribution to climate action in cities.
In Latin America and the Caribbean, the European Investment Bank helps communities adapt to climate change and become more resilient to natural hazards. The EIB-backed projects in water, transport, forestry and energy reduce carbon emissions and protect the environment and biodiversity.