Other publications you may like...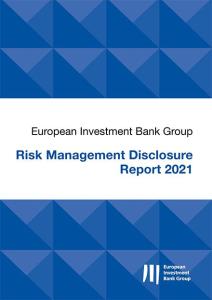 The EIB Group Risk Management Disclosure Report provides further information about the Group's approach in managing risk and assessing capital adequacy, leverage and liquidity.
Condensed interim financial statements as at 30 June 2022.
In a world where demand for fresh water is continuously growing and where the limited water resources available are becoming increasingly stressed by over-abstraction, pollution and climate change, wastewater presents opportunities for successfully recovering resources contributing to circular economy and enabling long-term sustainable development. The report provides a concise overview of these opportunities.