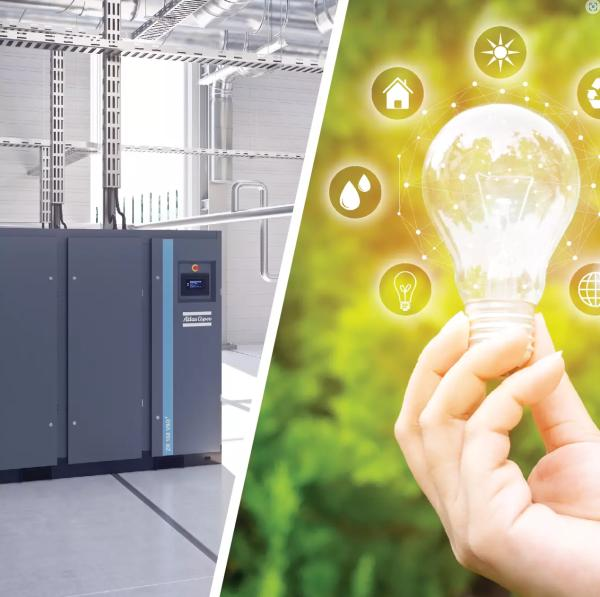 European Investment Bank signs €475 million loan to European industrial group Atlas Copco to support research and development of new, innovative industrial technology
EIB loan finances Atlas Copco innovation investments for next generation compressed air systems, vacuum solutions, industrial power tools and assembly systems, and power and flow solutions.
The financing will also support the development of products and solutions with lower carbon emissions.
To accelerate Europe's green transition, and to ensure the sustainability of the continent's long-term competitiveness, investing in European research and development will be crucial. Therefore, the European Investment Bank (EIB) has today signed a €475 million loan agreement to support the research, development, and innovation (RDI) activities of Stockholm-based leading technology and engineering group Atlas Copco. The loan will finance investments into research and development of new, innovative technologies, including a wide range of new compressors, air treatment systems, vacuum solutions, industrial power tools and assembly systems, machine vision, and power and flow solutions.
Atlas Copco's RDI-activities aim to generate new knowledge and technology, through the creation of innovative processes, products, services, as well as through skills development and upgrading of technology. By financing RDI for the development of more sustainable productivity solutions, Atlas Copco's RDI investment program is also expected to contribute to lowering carbon emissions from the company's products and solutions. .
EIB Vice-President Thomas Östros commented: "It is a pleasure to support research and development of innovative, state-of the-art-technology for European industry. Apart from generating valuable European technical know-how, the investment is also expected to have an impact on employment and the economy. Making products and industry processes more digital, sustainable and climate friendly is in-line with the EIB's priorities as Europe's climate bank, and I am convinced that this investment will play its part in making sure Europe stays at the forefront of technological development."
CEO of Atlas Copco Mats Rahmström said:  "Continued investments in research and development of sustainable products and solutions will be crucial to achieving continued reduction of carbon emissions, as well as contributing to our customers' success. We are working with our customers to enable the transition to a low-carbon society, developing solutions for increased digitalization and energy efficiency in industrial processes. For example, we contribute with solutions in the production of electric vehicles, solar and wind power equipment, and biofuels."
Over 80% of the investments will support RDI-activities to be carried out at the company's locations in Belgium and Sweden. Additionally, some of the investments will be made across Germany, the Czech Republic, Italy and France.
Atlas Copco has been turning industrial ideas into business-critical benefits since 1873. By listening to our customers and knowing their needs, we deliver value and innovate with the future in mind. In 2022, Atlas Copco Group had revenues of BSEK 141 and at year end about 49 000 employees.